Five members of West London Ball Hockey Club will compete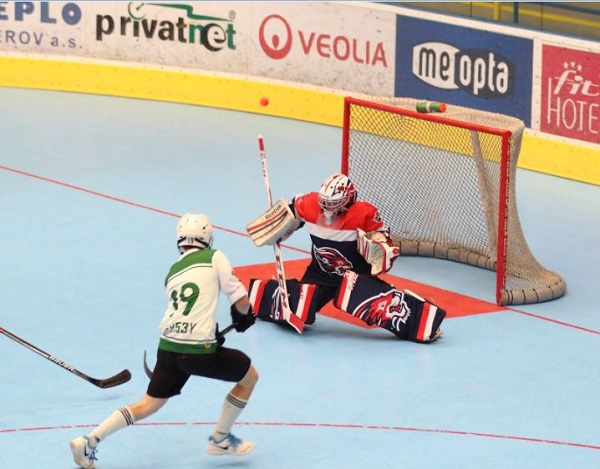 Five ball hockey players from the Borough of Ealing have been selected for the British Ball Hockey team that will play in the World Championships this year.
All players are 'Ealing Eagles' of the West London Ball Hockey Club and play regularly at Elthorne Sports Centre.
The World U16 boys & U18 girls Ball Hockey Championships will be held in Pardubice Region, Czech Republic and the Senior Women's Championship will be held in Kosice, Slovakia.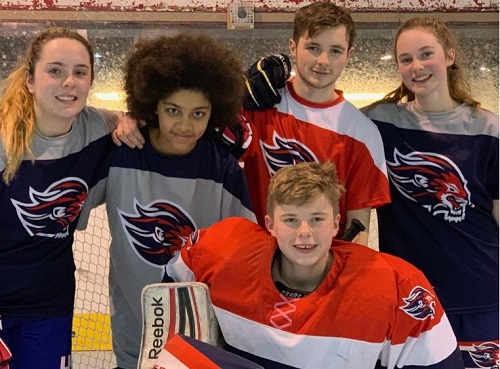 ( Left to Right: Becca Heath, Trim Blavo, Alister Rae, Jessica Rae. Front: Dominic Rae)
Jessica Rae has been selected to the senior Women's team. She has played ball hockey for 11 years and is a defenseman who impressed last year at the U20 Worlds. She will also be assistant Captain on the Girls U18 team. She won the Jenny Wilson award for her play in a national women's tournament and is known as a positional sound defender who is skilled at shot blocking.
Becca Heath started playing ball hockey 2 years ago and will represent GB on the U18 girls team. She too is a defender and is known both for physical play and being good positionally. While this will be her debut representing GB, she has impressed in Ladies national tournaments this year and is expected to perform well internationally.
Alister Rae, who has been playing since he started primary school, has been selected to the U16 boys team. Last year at the U16 worlds he was named Player's Player and Top Forward as well as getting a 'Man of the Match' award and being the leading GB scorer.
Dominic Rae has also made the U16 GB team as a Goalie. Last year he was named the 'Top Defender' on the team and in particular drew praise for his play against Team USA. This season he has helped backstop the GB U16s to a 1st, 2nd and 3rd place finish in National tournaments this year.
Trim Blavo is the third Ealing Eagle to be selected for the U16 boys team. Trim has been playing ball hockey for ten years and has represented GB as part of their development programme on trips to Slovakia. He has also captained the Ealing Eagles to 1st and 2nd place finishes in national junior tournaments.
If anyone (male or female) is interested in joining the West London Ball Hockey Club (all levels of play including beginners are welcome and all equipment is provided) then please contact westlondonballhockey@gmail.com or call/text 07786-111056 or simply come to Elthorne Sports Centre on a Saturday morning at 10:30am to the outdoor MUGAs.
March 27th 2019