Top chef Angela Malik comes to Ealing
It was burnt out during the shocking night of destruction in August 2011 but the shop on the corner of Ealing Green will finally be reopening in April as a brand new venture.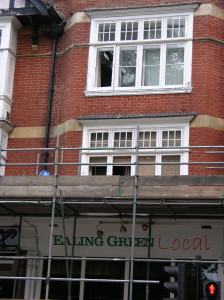 Amrit and Ravi Khurmy, who ran the Ealing Green supermarket, were heartbroken when their business was destroyed on that terrible night. Eighteen months later they reopened, using half the floor space and becoming a Spar.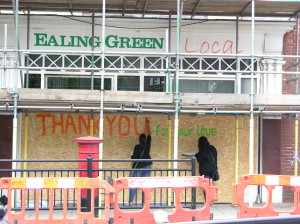 The corner space has been vacant since but not for much longer.
Top chef, Angela Malik, who has run a hugely successful cookery school and Asian delicatessen in Acton for over 3 years will be opening her new venture - Modern Asian Deli - in the first week of April.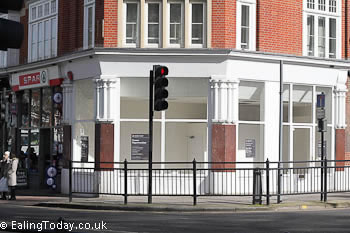 Getting ready to open
A Scottish-Indian chef and entrepreneur, Angela's message is simple; healthy, delicious, authentic Asian food can be created with minimum fuss and maximum flavour.
She says: '' I want to make people aware of real food teaching them about spices and flavours. For me the best cooking in the world demystifies and encourages, cooking to stimulate the Five Taste Sensations is something I am passionate about.''
There will be huge array of Brit-Asian food on the menu to eat in or take-out and following Angela's philosophy of the Five Tastes (Sweet, Salty, Sour, Bitter and Umami).
She says:

"I've long been a resident of the borough and I am so proud to be opening in the heart of beautiful Ealing. My kids go to school near the Broadway and this is very much my home. I am passionate about good, clean, great-tasting food and to be able to bring my cooking to life for the people of Ealing is a dream come true, to be honest. Kiss goodbye to horrible factory-made sandwiches and say hello to the freshest, tastiest food you may well have ever eaten!"
Modern Asian Deli opens its doors on Saturday 5th April
6th March 2014