Cristobal Abeso sentenced to fifteen months in prison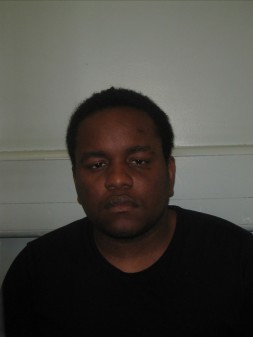 A driver who was stopped and searched by police in Northolt has been sentenced to 15 months' imprisonment for concealing ammonia in a drink bottle.
On Thursday, 21 April at around 8.30pm, police officers stopped a car in Beauvais Terrace, Northolt.
Cristobal Abeso, 25 of Leamington Place, Hayes, was driving the vehicle and he and the car were searched. On the seat next to Abeso was a bottle that was found to contain a noxious substance.
Further analysis of the contents confirmed that it contained ammonia. Abeso also had a lock knife in his pocket as well as class B drugs in his possession.
Abeso, was sentenced at Isleworth Crown Court on Tuesday, 24 May, after pleading guilty to possession of a prohibited weapon capable of discharging a noxious substance, possession of a pointed/bladed article and possession of class B drugs (amphetamines).
Detective Sergeant Luke Williams of Acton CID stated: "Unless there is a valid reason for possessing substances of this sort, criminals who think they can carry them with impunity and without fear of arrest are strongly mistaken. Abeso has been convicted of a serious offence as he was unable to provide officers with a suitable reason as to why he was carrying this liquid. The Met will robustly deal with anybody found carrying any form of noxious substance."
26th May 2016