Incident happened in Southall as crew on call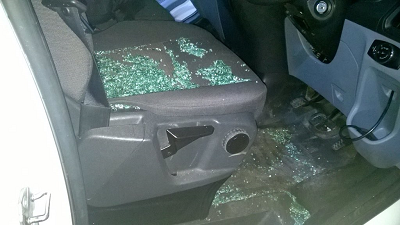 A London Ambulance Service emergency vehicle was vandalised and essential equipment stolen in Southall yesterday (Tuesday 5 January), leaving the crew unable to respond to emergency calls.
The crew had been treating an elderly woman after a fall and returned to their vehicle in Spencer Street, to find the window smashed and its on-board computer stolen. As a result, the vehicle had to be taken off the road, and the crew were left unable to be dispatched to other emergencies until they returned to the station to pick up another vehicle.
Simon Woodmore, HART Operations Officer at London Ambulance said "Incidents like this are incredibly frustrating because they limit a crew's ability to respond to potentially life-threatening emergencies. While we were able to get a replacement vehicle on the road quickly, these mindless acts do have an impact on the response we're able to give Londoners."
The incident was reported to the Metropolitan Police Service.
6th January 2016