Victory in three year campaign to save historic land from development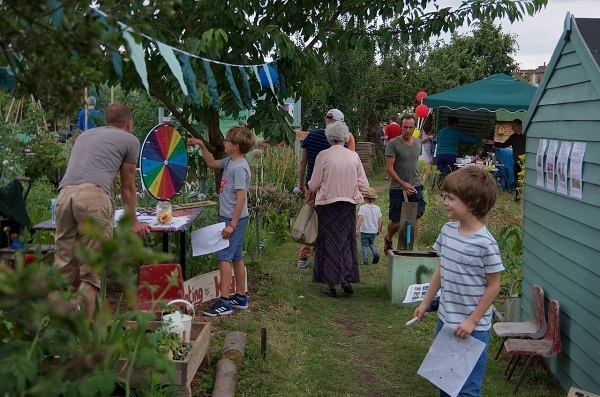 London's oldest allotment at Northfields is inviting visitors to its fifth annual summer open day and to celebrate the land being saved from development.
The site is held in trust by the housing charity Pathways and managed by the Ealing Dean Allotment Society (EDAS), which consists of allotment tenants.
Pathways originally had plans for housing on part of the allotment site, but plotholders and local residents led a huge campaign and after nearly three years the trustees informed EDAS that it would not be building on this historic site.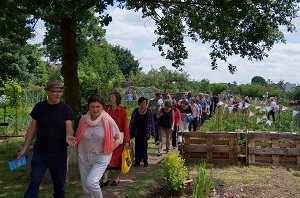 On Sunday 7 July, plotholders will open the gates to the public between 1pm and 5pm. Visitors will be able to see the wide variety of plots on the site, check out what is growing, as well as joining a guided tour to discover more about the site's wildlife and history.
Other attractions include: an onsite apiary where bees produce Northfields Allotments honey; a heritage plot with a World War II Anderson shelter; and a wildlife-friendly shed made from recycled materials. There will be a refreshment stall selling tea, coffee and cakes; plant and produce stalls; kids activities; a BBQ and a bar where visitors can enjoy a drink.
Christina Fox, chair of the Ealing Dean Allotment Society, said: "On our fifth summer open day we want to celebrate with all our local supporters the good news that the allotments have been saved from development, partly thanks to the amazing support that we have gathered through our open days. As the plots will be looking at their best as we reach peak growing season, we hope people will join us for what promises to be a lovely afternoon."
"Our open days have always been really well supported by the local community. Last summer, about 700 people visited our historic site and I know our plotholders are delighted to welcome visitors back through the gates again this year."
Visitors should come to the main allotment gates at the north end of Northfield Avenue in West Ealing (opposite Dean Court). Dogs are allowed if kept on a lead.
Entry is FREE, although donations will be welcome.
18 June 2019