A 'distinctive and different' craft store
Related Links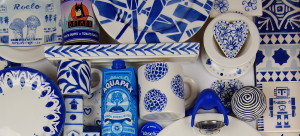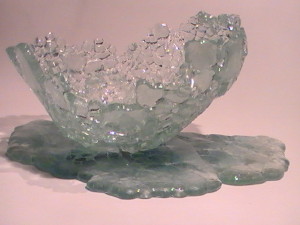 All Original
Opens Friday 1st March
Opening Hours Monday - Saturday 10am-6pm.
Designer/makers interested in showcasing their talent should get in touch with Catherine. Only genuine handmade work will be accepted. Please send a detailed description and high quality images to: alloriginalealing@mail.com.
Participate
Sign up for our free newsletter
Comment on this story on the
A new shop showcasing the best of Ealing's art and craft talent will be opening in Ealing Green this week.
Glass maker, Catherine Concah, whose business Kumari glass can often be seen at local gift fairs, has taken over the lease at the former babye shop.
Catherine's been inspired by the 'Things British' shop in Kingly Court, Carnaby Street and the Craft Coop in Maidenhead, where local artisans can rent space in the shops to display their designs.
She has gathered together a variety of different craftspeople whose skills include, textiles, ceramics, photography, jewellery and glass.
The shop also has a space in the basement that will be dedicated to community crafts. There will be workshops and 'how to' sessions held there and it will be available for local people to hold their own craft based activities.
Catherine explains :
''Having spent many years selling my glass gifts and jewellery at craft events and exhibitions, I realised that there was a real requirement in Ealing for a permanent good quality gift shop with an emphasis on handmade original items. Throughout my experience I have had the good fortune to meet so many talented people that the next step was simple.''
For many of the designer/makers this will be their first chance to showcase and sell their work giving the customers a great opportunity to grab something completely original.
On sale will be ceramics, glassware, jewellery, leather goods, candles, greetings cards, natural wood products, mosaics, accessories and skincare products.
'All Original' opens on Friday 1st March.
25th February 2013