Raquel Joseph awarded first prize in memory of murdered Hanwell teenager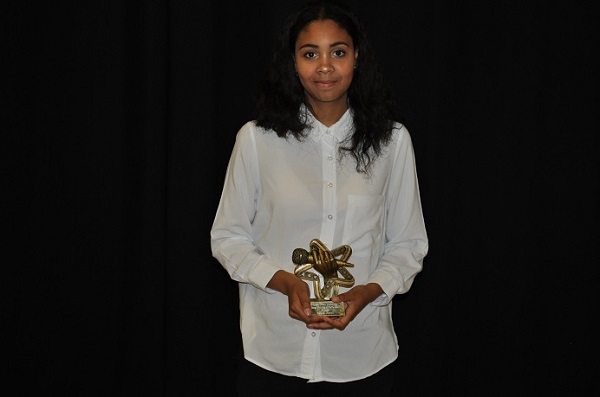 A student from Brentside High School has been awarded the first song writing prize in memory of murdered Hanwell teenager Alice Gross.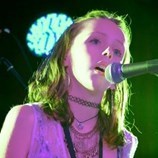 14 year old Alice disappeared on a walk by the canal in August 2014. Her body was discovered a month later in the River Brent, she had been murdered by convicted killer Arnis Zalkans, whose body was later found in Boston Manor Park.
Alice was a promising musician and song writer with musical aspirations and last year Ealing Council's Music Service launched the award, which gives young Ealing singer-songwriters the chance to record a song in a professional music studio.

The Alice Gross Memorial Song Writing winner, Raquel Joseph was presented with her award at Brentside High this week from the Deputy Mayor, Councillor Abdullah Gulaid.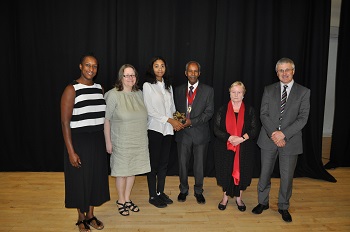 The talented youngster wrote a song called Crestfallen which touches on the issue of depression. Raquel said: "This song was written about a girl suffering with depression, I tried to put myself in their shoes.

"The lyrics confer the struggle of depression and I wanted the listener to be able to understand and connect with them, even if they are not suffering from depression themselves. I wanted to give them an insight into the darkness and loneliness of the illness.

"Personally I think that it is something that people struggle to talk about and I feel it should be more widely spoken about in order to help sufferers overcome their battle and know they are not alone."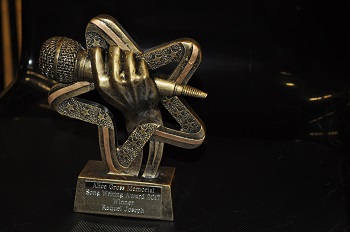 The songwriting award has been added to seven existing categories for young musicians and singers that are already offered by Ealing Music Service. These awards are designed to help talented students progress to their fullest potential and are particularly aimed at pupils whose families find it difficult to support the increased cost of tuition in line with their progression.

Councillor Yvonne Johnson, cabinet member for children services said: "This is an appropriate way to celebrate the life of Alice Gross by encouraging students from across the borough to perform music. Alice will always be remembered and this award offer an opportunity to share memories through something that she really loved doing.

"I am always so impressed when I go to different schools and see how many talented pupils there are. Raquel's song carries a very important message which she sang beautifully, and I would like to say well done, her win is fully deserved."

The British Grove Studios in Chiswick, founded by Mark Knopfler from Dire Straits, is supporting the council's Alice Gross Memorial Song Writing Award by offering the prize of a one day recording session at the studios for the award winner. Applicants for the award must be in year 10 or 11 and either live or go to school in Ealing.
The 2018 Alice Gross Award nominations are now open. Pupils that have a passion for music and are in year 10 and 11 should upload an MP3 recording to the Ealing music service website.

Alice's family have also set up Alice's Youth Music Memorial Fund in support of the National Foundation for Youth Music to enable disadvantaged young musicians and singers to follow their musical passions.
July 3 2018