Strongly refute any use of their daughter's death to support anti-immigration views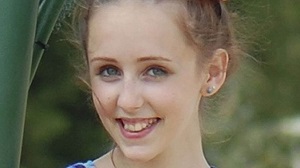 The jury at the inquest of Hanwell teenager, Alice Gross, has ruled she was murdered by a convicted foreign killer after being the victim of a sexually-motivated attack.
After the jury announced their conclusions, coroner Dr Fiona Wilcox read out a list of recommendations she was "highly likely" to make to the Home Office in relation to cases involving foreign nationals. She had previously ruled evidence given in court showed the Home Office and police 'had not contributed to Alice's death'.
The family have supported calls for 'fair and proportionate' rules in dealing with foreign criminals entering the UK but have strongly distanced themselves from any attempts to use Alice's death to justify an anti-immigrant stance.
Alice's body was found in the River Brent, in September 2014, after she went missing a month earlier. It was Scotland Yard's biggest search since the July 7 bombings.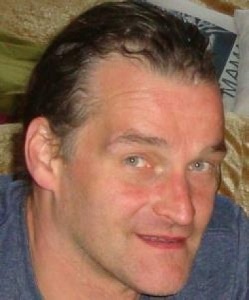 Arnis Zalkalns
Arnis Zalkalns, who had served a prison sentence in his native Latvia for murdering his wife, is believed to have killed her. His body was found in Boston Manor Park days later.
The inquest jury concluded the 14-year-old's death was "consistent with compression asphyxia".
Alice's father, Jose Gross, her mother, Ros Hodgkiss, and her sister Nina were present in the courtroom.
In a statement after the verdict, her parents said: ''Like Alice, our family is in favour of freedom of movement and all the good things it has brought to our lives. We do not believe that any citizen deserves to be treated differently based on their race or nationality.
''Our only concern has been to ensure that there are fair and proportionate rules governing the movement of serious criminals within Europe, whether that is a Latvian coming to the UK or a dangerous citizen travelling abroad.''
They also said, "We ask in the strongest terms that our position not be misunderstood or abused in order to support an anti-immigrant position with which we profoundly disagree, particularly in the current political climate."
Alice's sister said: ''I feel that it is sometimes forgotten that Alice was a real person; a kind and loving sister who deserved so much to live a full life. Life is broken and cold without her. Regardless of whether legal responsibility can be attributed to the state for Alice's death, I believe the state failed Alice and our family. Alice was not tragic, but what happened to her was.''
Deputy Assistant Commissioner Steve Rodhouse from The Metropolitan Police, said: "Throughout our entire investigation we were focused on trying to find Alice and return her home to her family. Sadly, that could not happen.
"Alice's family and friends are devastated by her loss, and I completely understand their desire for answers.
"In January 2015 the Crown Prosecution Service, having considered all the evidence gathered as part of our investigation, stated that had he been alive, Arnis Zalkalns would have been charged with Alice's murder.
"One of the key issues examined during the inquest was if the Met had discovered Zalkalns' conviction for murder in Latvia then could we have requested deportation proceedings against him following his arrest in July 2009 on suspicion of indecent assault.
"If we were to arrest a foreign national it is now our policy to check their overseas offending history. In 2009, that was not the case, in the Met or policing nationally, and this check was not done. However, even if we had identified Zalkalns' conviction in that year it would not have changed the outcome of his arrest.
"We recognise that had we carried out that check in 2009 then it would have meant that our investigation into Alice's disappearance may have identified him as a suspect slightly sooner. Sadly, in reality nothing would have changed as all the evidence strongly points to the fact that both Alice and Zalkalns were dead prior to them being reported missing.
"Over the last two years we have put significant effort into making sure that when we arrest foreign nationals, checks for previous convictions are carried out in as many cases as possible, making sure we can deal with them as effectively as we can UK nationals."

4th July 2016