Blaze ripped through building at New Year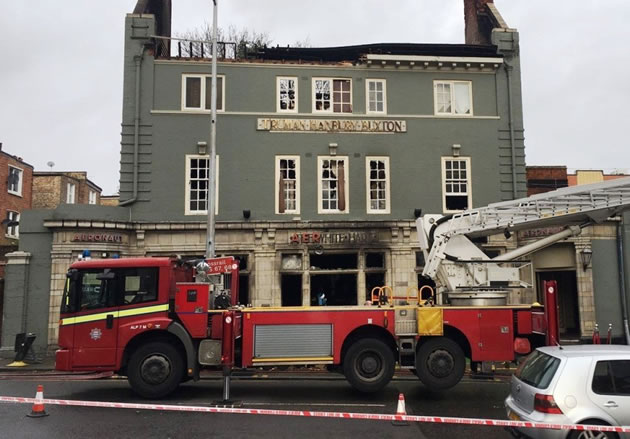 Picture: Metropolitan Police
Managers from The Aeronaut pub in Acton are counting their blessings after a major fire at New Year.
352 people had to be evacuated after the blaze broke out as a Circus Spectacular event was taking place to see in the New Year. Six people were rescued from a flat on the first floor. Eight people - five police officers with smoke inhalation and three members of the public with minor injuries - were taken to hospital for treatment.
Ten fire engines and 72 firefighters and officers were called the incident and police officers from the nearby station were quickly on the scene.
PC Ben Jacques entered the burning building, and during a search found a trapped woman having an asthma attack due to the smoke engulfing the ground floor. He dragged her out of the premises and his actions may well have saved her life. Another man was helped out after sustaining a laceration to the hand caused by his desperate attempt to smash a window and escape the fire.
Bosses from the pub have written a message of thanks on their website:
"Just 30 minutes after the countdown The Aeronaut caught fire, but thanks to the quick thinking of our staff, and the evacuation plans they have had in place over the years, everyone got out the building safely.
"That's the main thing, and everything else comes second."
They went on: "The building we love so much has been extinguished by the incredible firemen who acted so quickly.
"At this point we don't really know how bad that damage is, but for the moment we're concentrating on people.
"We will never be able to fully articulate our gratitude for the swift action of the police and fire services in managing the incident and for the many words of support we have received from the Acton community."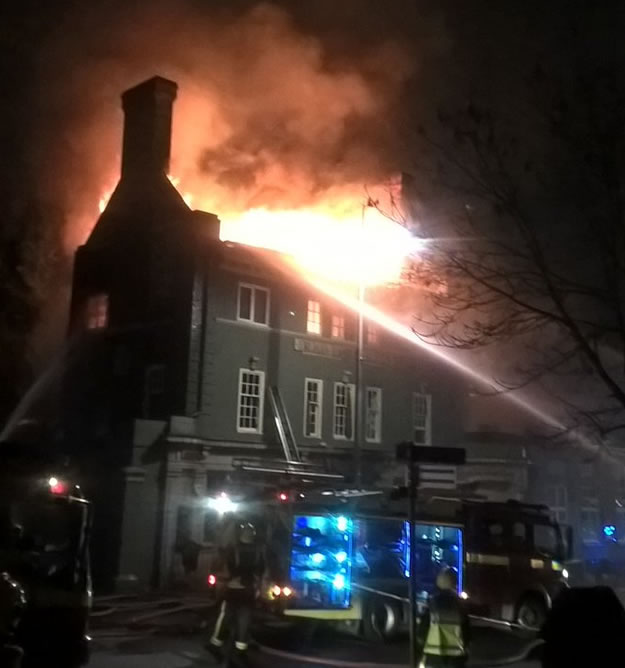 Picture: London Fire Brigade
3rd January 2017