Green plaque will be unveiled at Ealing Town Hall for Ada Lovelace
Ealing mathematician and computer pioneer Ada Lovelace will be recognised when a green plaque will be unveiled by one of her direct decendants.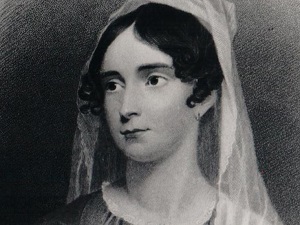 Daughter of Lord and Lady Byron Ada Lovelace is commonly credited with writing the first ever computer programme, or 'algorithm', a century before modern computers were 'invented'.
She lived at Fordhook, near the junction of Byron Road and Fordhook Avenue W5, in 1835.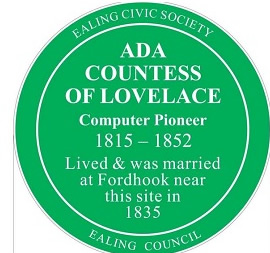 This will be Ealing Civic Society's 12th plaque and was funded by South Acton Ward Forum. lt will be unveiled by the Earl of Lytton, her direct descendant, at Ealing Town Hall on 9 May.
The unveiling will be preceded by a lecture entitled Ada Lovelace, the making of a computer scientist by Professor Ursula Martin.
The lecture and ceremony will take place at 7.30pm on Thursday 9 May in the Liz Cantell Room, Ealing Town Hall, Uxbridge Rd, W5 2BY. All are welcome.
April 23, 2019