Back to drawing board for TfL after objections
Proposals to change the layout of the junction between the A4 and Ealing Road have been postponed.
TfL received 170 responses from both Ealing and Hounslow many of which expressed concern over the plans.
Local Councillors, along with both Ealing Fields Residents Association and Boston Manor Residents Association, raised serious concerns to TfL as they believe the changes would have created serious disruption to local traffic.
Hounslow and Ealing Cycling Campaign also both objected to the proposals due to the lack of safe cycle routes across the roundabout.
49% of those who responded supported the proposals, with 39% opposed.
TfL will now postpone the scheme and will look at alternative design options.
The traffic signal modernisation team have agreed to maintain the signals for as long as possible to give time to develop an alternative option.
The full report can be found here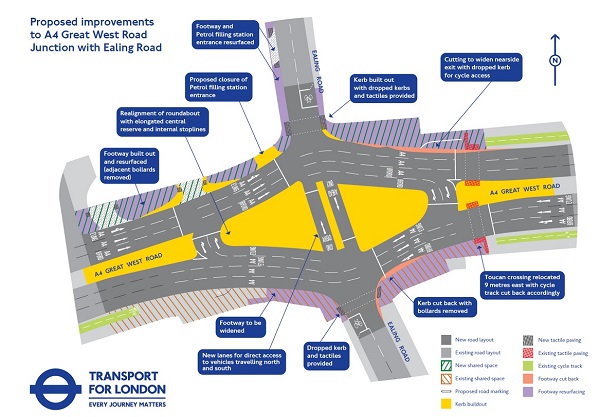 December 18th 2015