Councillors deny conflict of interest as another skyscraper project revealed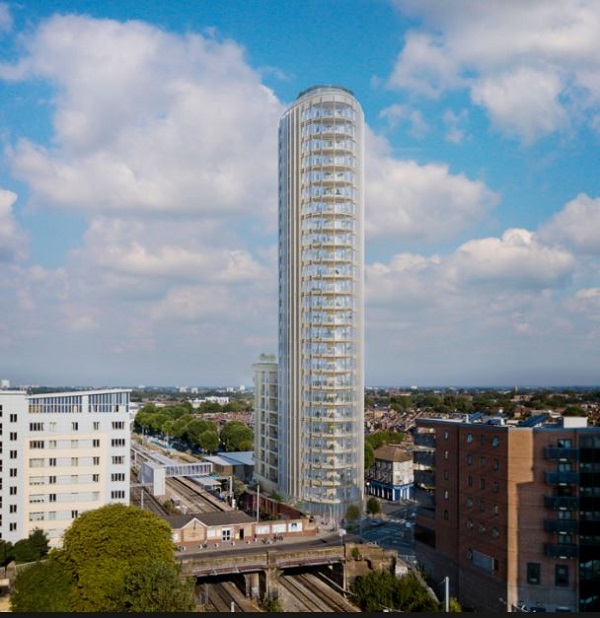 Picture: 55 West)
Another massive development being planned for West Ealing has been described as ''the Uk's tallest fully-affordable tower''.
Southern Grove and Metropolitan Thames Valley Housing will be hosting a public exhibition over the proposals known as 55 West - a 26 storey building next to West Ealing station (at the junction of Manor Road, Argyle Road and Drayton Green).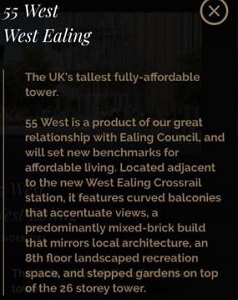 The block would have '150 new homes, communal and outdoor spaces and two commercial units at the ground floor.''
It follows A2Dominion's recent proposals for a 25 storey skyscraper at a site on the corner of Hastings Road and Drayton Green Road.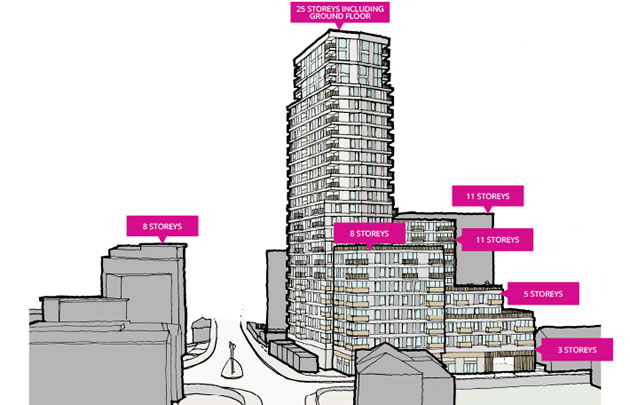 The development proposals feature in a column of Rotten Boroughs, 'Ealing Squealing', in the satirical magazine 'Private Eye' with connections noted between A2D and both the Ealing Council Leader, Julian Bell, who rents a social home from them, as well as Cllr Bassam Mahfouz who works for the company as community investment manager. A former council director, Noel Rutherford, is also cited as being the project manager for the proposed development.

However, a spokesperson for Cllr Bell's office told Private Eye, ''Both councillors have been completely transparent and have declared this to the council. Neither are members of the planning committee and have not had any discussions with A2Dominion or anyone in the council about this application, which is at the pre-planning stage. Neither councillor would participate in any decisions about A2Dominion and should an item arise they would recuse themselves.''
Opposition has been increasing as residents in the area fear such developments would establish a precedent leading to even more high rise blocks in West Ealing and Hanwell. Currently the tallest building in the vicinity is just eight stories.
A social media page has been set up on Facebook and a fundraising page to try and fight the proposals.
Southern Grove and Metropolitan Thames Valley will be hosting an exhibition on Monday 24 and Tuesday 25 June 3-8pm at Drayton Court Hotel.
June 13, 2019