Local perfumer pays tribute to the area
If you could capture and bottle your favourite smells of Ealing what would they be?
A Northfields' woman has done just that and Ealing Green is one of the many lush fragrances available from her independent perfume company 4160 Tuesdays.
Sarah McCartney set up her own business after taking time off from her career as lead writer for the cosmetics firm Lush to write a book. After finding she couldn't get the exact scents she wanted she decided to make her own and 4160 Tuesdays was born.
The name came about as a tribute to her yoga teacher who died suddenly at the age of 80. Sarah says: '' If we live until 80 we have a total of 4160 Tuesdays - Tuesday is always this non-specific day of the week so I thought why not do something different on it?''
It's not just Tuesdays that Sarah blends her potions, the small workshop and factory in Acton is a hive of activity all week with Sarah leading a small team to continually produce new fragrances adding to the already substantial collection.
Ealing Green is a particularly personal fragrance as it was there, at a wedding, Sarah met her husband. She was later asked to make a perfume that captured midsummer so decided to combine the two ideas. Using plants and flowers mentioned in Shakespeare's A Midsummer Night's Dream; white thyme, violets, lavender and roses, the floral Ealing Green was created.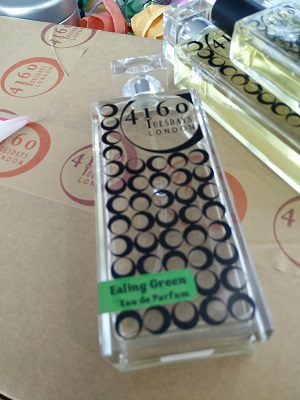 Later this month Mother Nature's Naughtiest Daughters is officially unveiled and joins others including Sex Goddess, What Katy Did on Friday Night, Shazam, What I Did on My Holidays, and many more. The bottles are provided by another local firm PochPac - based in Hanwell.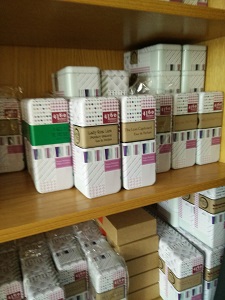 Sarah's evidently passionate about what she creates and her enthusiasm is contagious. Closing my eyes and sampling a variety of beautiful scents I'm transported to many different places and eras - and can't help but smile.
'Rome 1963' is a particular favourite with its warm woody mix of white flowers, tuberose and ylang ylang, I think this would be perfect for both men and women. Sarah is often commissioned to make bespoke perfumes for companies or individuals and, given just a short description of what is wanted, it can prove something of a challenge, but it's something 4160 Tuesdays relish.
'Maxed Out' was initially created for Max Heusler, a New Yorker and perfume 'vlogger' who wanted a fragrance to remind him of his years of excess; rum cocktails, marijuana cigars, high class escorts, blackout and regret. It was recently nominated for the Fragrance Foundation best indie perfume of 2015.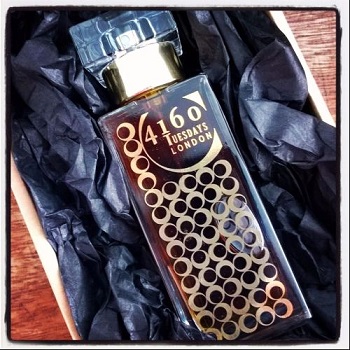 I tried it and loved it - but can see why it has the 'Marmite effect'. It's deep, strong, powerful and possibly too overpowering for some. But that's one of the good things about perfumes - they're each as individual as ourselves.
Sarah holds regular informative and entertaining perfume workshops at the unit and will also take the 'Portable Perfumery' to venues outside.
There's a really huge range of 4160 Tuesdays perfumes and samples are also available for purchase.

I can guarantee that you are sure to find at least one you love.
4160 Tuesdays contact details can be found here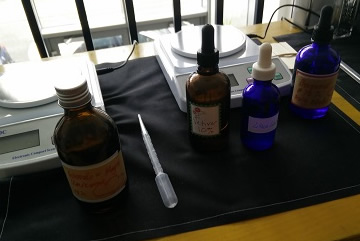 8th June 2016