Development of 284 flats will include buildings of up to seven storeys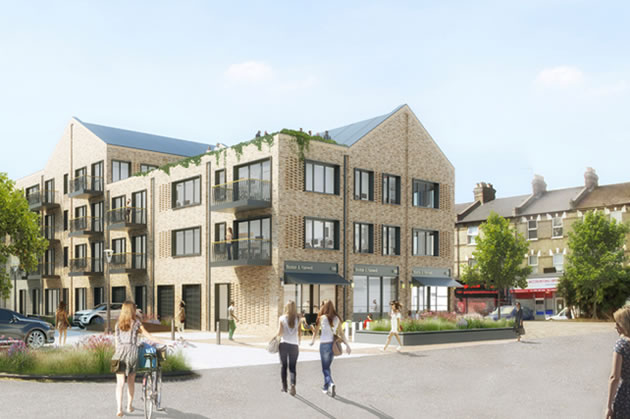 Artist's impression of planned Hanwell development
A2 Dominion (A2D) have been showing off their plans for the redevelopment of the Wickes site on Boston Road in Hanwell. I joined around 20 locals at the William Hobbayne centre to have a look.

Proposed is a development of 284 studios and flats (around 700 beds in total). The tallest block is 7 storeys but I was assured that this was set back and would not be noticeable from the street.

A2 Dominion provides affordable, private and social rented homes, and say that 35% of this would be "affordable" – of that 60% affordable rent and 40% shared ownership.

Parking was a key question (as ever) and A2D say there will be spaces for around 85 cars and 450 cycle spaces. They also intend some of the development to be shops and businesses for small, independent retailers.

Alex Coleman who was showing me round said that it was most definitely not the intention to have people commuting to work on Crossrail and only using their home here for sleeping. "We want this to be a vibrant and pleasant place to live that will contribute to the local community."

There is another public viewing at William Hobbayne on Saturday afternoon, and you can post comments on their website. Comments will be collated, then their intention is the planning application will be made in September with, they hope, a decision by December. If it goes ahead summer 2019 would see the building work start with completion in 2021/22.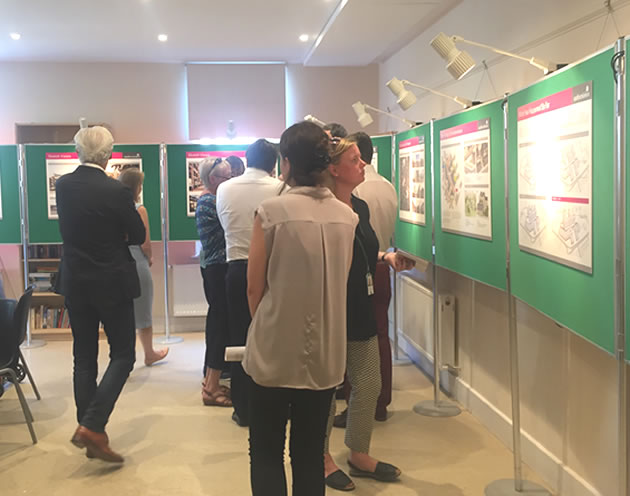 Hanwell residents view the exhibtion
See further details – and have your say - on their website.
Viv Ellis
July 6, 2017