PM Gallery and House 2014 Listings
Crafting Narrative
Date: 10 September – 19 October 2014
Crafting Narrative explores how contemporary designers and makers use objects as mediums to tell stories. The exhibition will focus on practitioners who challenge and investigate the narrative potential of objects and making to convey and reflect on themes as diverse as history, culture, society and technology. New and commissioned works will be shown alongside film, text and photography, highlighting how objects can be used as affecting and compelling narrative forms.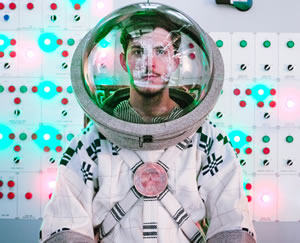 Hefin Jones – The Welsh Space Campaign 2013 © Dan Burn-Forti
Crafting Narrative is a Crafts Council touring exhibition, guest curated by Onkar Kular.
Photosynthonium
Date: 1 - 24 August 2014
Artist collective Owl Project will be showing an exciting new installation in The Studio throughout August.
Photosynthonium is an interactive light- based, sound-making machine which explores how electronic light can be used to transmit sound. Visitors are encouraged to interact with the installation and make their own musical compositions.
Owl Project – Photosynthonium
2014 © owlproject.com
The Power of Possessions
Date: 10 - 28 September 2014
In this forthcoming solo exhibition, photographer Carol Hudson examines the objects left behind when someone dies, exploring the history of a life as evidenced in personal possessions.
Hudson focuses on everyday objects, the value of which lies not in monetary worth, but in their power to evoke memory and the emotional frisson of touching something that once belonged.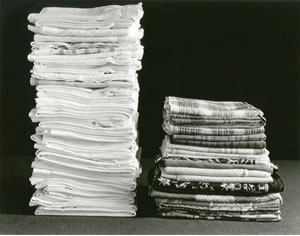 Carol Hudson - from The Power of Possessions
2012, © Carol Hudson
Opening Times:
Tue-Fri 1pm-5pm & Sat 11am-5pm
Sunday opening 1pm-5pm (May - Sept)
FREE ENTRY
August 11, 2014