Images from the Olympic torch relay this morning
Thousands have been lining the streets on Day 67 of the Olympic Torch Relay and speaking as one of those thousands - what a surprisingly emotional experience it is!
Sports mad Elizabeth Deighton,36, from Aylesbury, received a rapturous reception from locals enjoying a carnival atmosphere in Brentford this morning: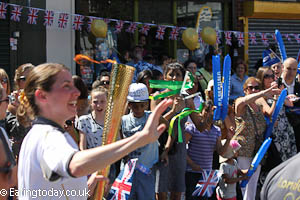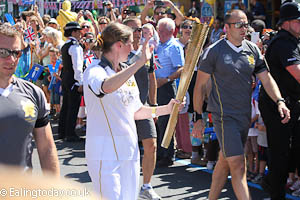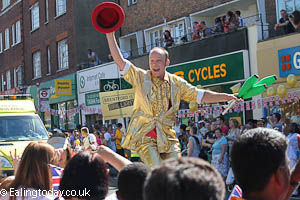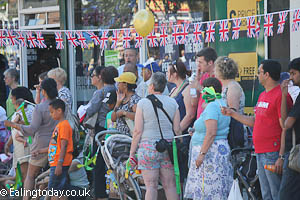 The timetable for the Ealing stretch will start when tennis champ Boris Becker carries the flame at Northala Fields at around 5pm:
* 5.15pm: leaves Northala Fields, Northolt
* 5.19pm: Kensington Road
* 5.25pm: Lady Margaret Road
* 5.47pm: Southall High Street
* 6.05pm: Hanwell Broadway
* 6.15pm: West Ealing Broadway
* 6.32pm: Ealing Broadway
* 6.34pm: Ealing High Street
* 6.39pm: St Marys Road
* 6.45pm: Culmington Road
* 6.47pm: Lammas Park Gardens
* 6.50pm: Walpole Park for its overnight stay in the borough
Residents who didn't get one of the 8,000 free tickets for the evening party in Walpole Park can see the evening show from a screen in another part of the park. Entertainment includes Loick Essien and street dance duo Twist and Pulse.
For ticket-holders, gates open at 4pm, and the event is due to finish at 7.30pm.
24th July 2012