Vilas Dhanani honoured for her work with elderly female immigrants
80-year-old Vilas Dhanani has been made a Member of the Order of the British Empire (MBE) in the Queen's Birthday 2017 Honours List for her services to elderly immigrant women in the UK and women and children in need in India.
She is a director and co-founder of Wealmoor an exotic fruit and veg wholesaler which is based in Greenford. It is a family owned business established over 43 years.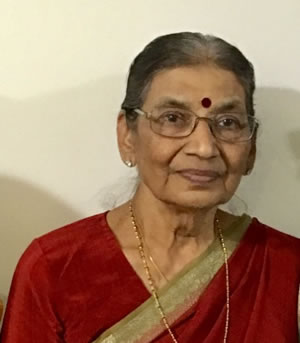 Vilas has provided 40 years of support to elderly immigrant women in Northwest London and in India. When she emigrated to the UK from Kenya in 1972, Vilas became aware of the problems faced by elderly Asian women immigrants. Many of these women did not speak English, were lonely and struggling to integrate.

She decided to help, and set up informal groups for these women, explaining the transport system and how local councils work, and encouraging them to learn English. The group then formally became known as the Shravika Satsang Mandal organisation in 1974.

As the organisation grew to serve more than 100 women in the North London area, Vilas trained in yoga and reflexology so that she could do more to help women's health. Once qualified, she set up training sessions and eventually trained more than 500 women as therapists themselves.

Through all of her efforts, Vilas says she has raised a steady stream of £10,000-£15,000 each year for charities. In total, she says she has raised £400,000 for charities including Jyoti Hospital, blind rehab centers, abandoned women and the poorest children in Gujarat India, and the Sangat-Social support group in the UK.

As well as routinely collecting clothes, shoes, household and educational materials for direct distribution to those in need in India, Kenya, Gambia, Vilas also arranged for a special cargo collection for the Philippines following the destructive typhoon.

Vilas said: "I am extremely honoured and excited to have been put forward as a MBE. I never imagined that the work I've done could come to this. I have always wanted to help women and children, particularly those in the most in need and in helpless situations. Happiness comes from being able to do something worthwhile."

The honours system recognises people who have made achievements in public life or committed themselves to serving and helping Britain. The Queen's Birthday Honours are a way of acknowledging someone's achievements and rewarding people who have made a real difference to society.

June 20, 2017