Ibis Styles building ablaze two months before planned opening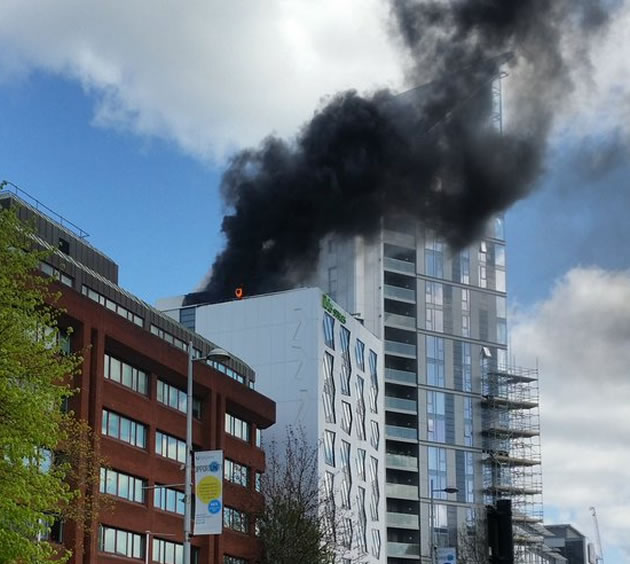 The Uxbridge Road in Ealing was closed due to the Fire Brigade attending a blaze at a hotel under construction.
A plume of black smoke was seen rising from the roof of the planned Ibis Styles Hotel.
The three star hotel was due to open in June 2017 at 32-28 Uxbridge Road.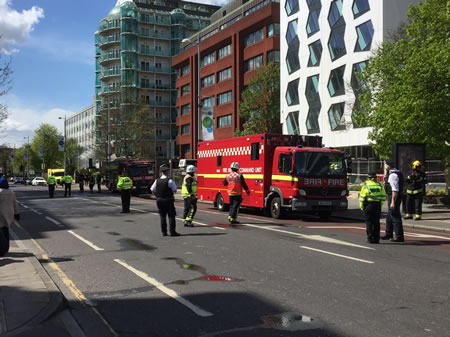 (pic credit Rory Thomas)
At its height ten engines were at the scene with fire crews working hard to bring it under control.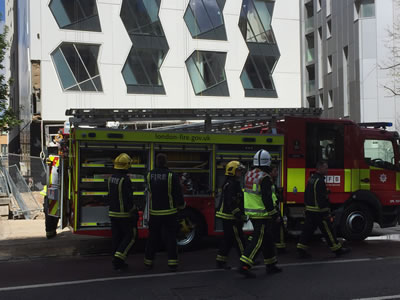 (pic credit Rory Thomas)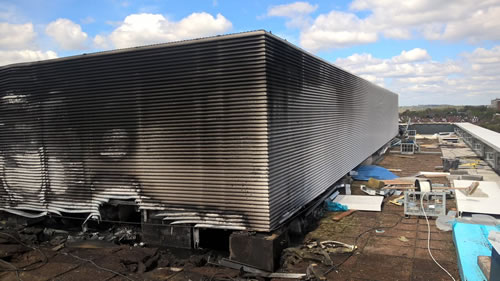 (pic London Fire Brigade)
A London Fire Brigade spokesperson said:
'' Ten fire engines and 72 firefighters and officers have been called to a fire at a hotel under construction on Uxbridge Road in Ealing this morning.
''The Brigade's 999 control officers took around 40 calls alerting it to the fire.The whole of the roof of the eight storey building is alight and part of the plant room. There are no reports of any injuries.
''The Brigade was called at 11.30am and is currently at the scene. Fire crews from Ealing, Acton, Southall, Chiswick, Park Royal, Wembley and surrounding fire stations are attending the blaze.The cause of the fire is not known at this stage.''
Police (on twitter) said the road will be closed for some time but added were no casualties.
The cause of the fire is believed to be accidental and LFB say ''due to the unsafe disposal of smoking materials.''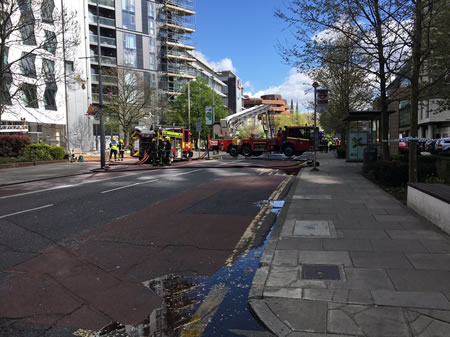 (Ealing MPS)
April 19, 2017