Vehicle from Southall station in accident on way to put out car fire
Two firefighters from Southall Fire Station have been injured after their truck crashed in Northolt earlier this morning (15 April).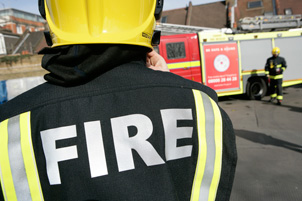 They were on their way to put out a car fire when their vehicle hit street furniture on Ruislip Road at around 4.50am. No other vehicles were involved.
The injured firefighters were taken to hospital but they are not believed to have been badly hurt.
London Fire Brigade (LFB) said that the fire engine was on its way to a car fire in Waterside Close. This incident was brought under control quickly after another fire crew was sent to the scene.
LFB has launched an investigation into the incident.

April 15, 2016