Investigation into accommodation allowance
Participate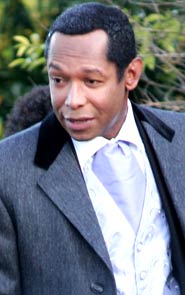 Lord Taylor of Warwick
Comment on this story on the
It's being reported that the Ealing based Conservative peer Lord Taylor of Warwick, is facing a fresh police investigation into his expenses claim.
The SundayTimes says that Taylor, a 57-year-old former barrister, told the House of Lords that he lived at a home in Oxford so he could claim allowances for peers based outside London.
The property belongs to a friend of the peer's step-nephew.
Taylor has lived in his family home in Ealing, west London, since 1995 but he claimed £70,000 in expenses between 2001 and 2007 by saying his main residence was outside London. His ex-wife has also confirmed that he lived in London, and nowhere else, until their separation in 2003.
Taylor, who became the first black Conservative peer in 1996, rose to fame as the Tory candidate for Cheltenham in the 1992 general election. He lost the safe Tory seat after suffering racist abuse from his own party's supporters.
He has consistently refused to give the location of his main home, claiming his personal security was at risk.
Neighbours around the Oxford house said they had never seen Lord Taylor at the property.
The Sunday Times originally published a story in August about Taylor's expenses which led to a police investigation.
The latest disclosures are likely to prompt a new police inquiry.
December 8th,2009