Female favourite dropped in favour of Virendra Sharma
Related Links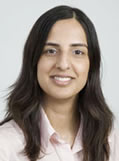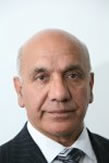 Labour Group Leader, Cllr Sonika Nirwal (l) and new Labour candidate Virendra Sharma
Result: General Election May 2005

Current Cand.
Party

2005

2001

Piara Khabra
Lab

22,937

22,239

Nigel Bakhai
Lib Dem

11,497

4,680

Mark Nicholson
Con

10,147

8,556

- (prev. A.Lit)
Ind

-

5,764

Sarah Edwards
Green

2,175

2,119

Malkiat Bilku
WRP

289

-
Cameron Visits as By Election Race Begins
Row Over Comments on MP's Death
Candidates for Cleveland Ward Announced

Tributes to Brian Castle
Participate
Sign up for our free newsletter

Comment on this story on the Ealing forum
After much reported dismay at the sidestepping of female possibles, Labour have announced the selection of Virendra Sharma as their Candidate for the Ealing Southall by-election.
From an initial tally of more than 50 candidates, Sharma was selected after a ballot of local party members.
The late Southall MP Piara Khabra had campaigned for a woman to replace him, claiming that the potential women candidates were "far better" than the men.
But a National Executive Committee (NEC)-supervised meeting picked the shortlist of two men, veteran Ealing councillor Virendra Sharma and Oxford-educated barrister Jo Sidhu.

Virendra Sharma said: "I am proud and delighted to be chosen by local Labour party members to stand for election here in Ealing Southall. I have been a local councillor in Ealing for over 25 years. Ealing Southall is a very special place. Local people are rightly proud of their local area. I will be a voice for their concerns and aspirations.

"We need more affordable housing. We need safer communities. We need better bus, travel and tube services. I will champion these issues on behalf of local people in Ealing Southall."

Labour Group Leader and former favourite for the position, Cllr Sonika Nirwal, has given Sharma her full backing:

"I am delighted that Virendra Sharma has been selected for Labour in Ealing Southall. I have worked with Virendra for our local communities and I know he is very able to stand up for local people. He is a good listener and will be a strong leader. He will be an excellent MP for Ealing Southall as he understands our communities and concerns."
But the media, including the Associated Press of Pakistan, are reporting on the shock amongst the constituency that the women frontrunner for the position was ditched in favour of an all-male shortlist.

One insider is reported to have said: 'There have
been old men in Southall hankering after the seat since before most of us were even born, watching Khabra's every heartbeat.'
Nirwal was widely seen as the favourite, and would have made history as Britain's first Asian women MP.

Instead Sharma will face Conservative Tony Lit and Lib Dem Nigel Bakhai in the byelection poll on 19th July.

July 5, 2007