Dothan Gordon murder case opens at Old Bailey
The Old Bailey has heard how a gunman tried to shoot a disabled woman in her bed after 'executing' her boyfriend in West Ealing in June last year.
Daniel Bidace-Anthony, 30, allegedly forced 32 year-old Dothan Gordon from Glenpark Court, Felix Road to kneel in his living room before shooting him in the head.
The jury heard that he then went upstairs to kill Mr Gordon's partner Amy Ashitey, a wheelchair-bound double amputee, but his gun jammed on the third shot.
Ms Ashitey, 28, survived the shooting with a bullet wound to the shoulder and was able to tell police she recognised the gunman as a man called 'Indian'.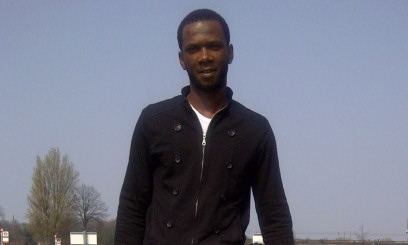 Dothan Gordon

Prosecutor Jonathan Rees QC said: "This case involved the cold-blooded execution of a man and the callous attempted murder of a double amputee lying in her bed when she was shot.
"The man was trying to kill her because she had recognised the killer."
Mr Rees said Mr Gordon, who was known as Sunny, was shot in the back of the head in June last year as he tried to act as a middleman in a £100,000 drugs deal.
The defendant denies charges of murder and attempted murder.
The trial continues.
May 20th 2013