Police say considerable force needed to smash decorative urns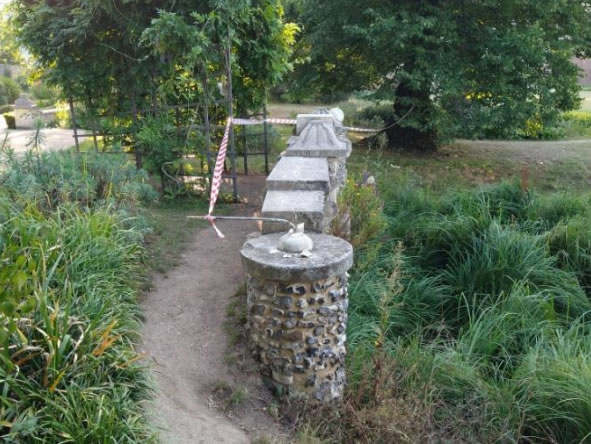 Picture: Walpole SNT
Two decorative urns on the stone bridge in Walpole Park have been damaged by vandals.
The attack took place on the night of Thursday 30 July and the Walpole Safer Neighbourhoods team are asking for the public's assistance in finding the perpetrators.
They said, "The two decorative urns on the heritage stone bridge at Walpole Park were completely smashed up. This took some considerable force as the urns are Portland Stone with steel bars in the centre. The bars were bent to 90 degrees."
If you have any information that may assist with the investigation, report this via 101 or online quoting Crime ref: 2519346/20.
Alternatively, you can email the local SNT at walpole.snt@met.police.uk.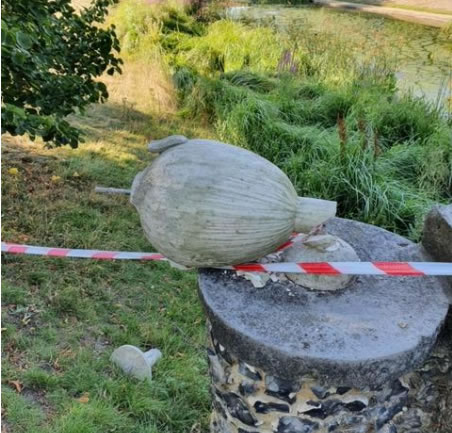 Picture: Walpole SNT
The police say you should nott hesitate to report any ongoing suspicious activities and/or individuals by calling 999.

August 6, 2020