Posed as care give to steal from elderly couple in Northolt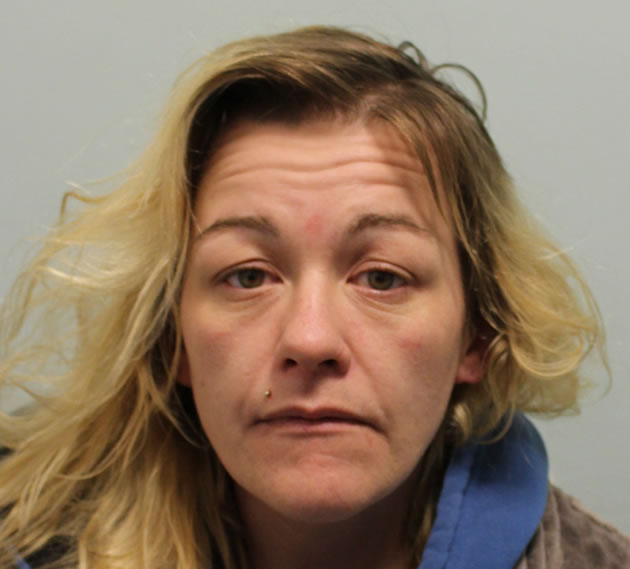 Erica Norris. Picture: Met Police
36-year-old Erica Norris has been sentenced to four and a half years in jail after pleading guilty to two counts of burglary.
On Wednesday 1, April 2020, Norris, of no fixed abode, had knocked on the door of an elderly couple in Northolt, where she had posed as a care giver. She was allowed into the premises and stole items.

Norris, returned to the address on Friday, 10 April by breaking in, whilst the elderly victim was inside the address and then went through her jewellery box.

She was detained and arrested by police, who found the victim's rings, money and mobile phone in her possession.
She was charged and remanded to Uxbridge Magistrates Court on the Monday 13, April.
She appeared at Isleworth Crown Court on the 11, May where entered her guilty plea and was sentenced on 16 June.
Norris previously targeted a Northolt pensioner who was a family friend along with her associate Wayne Chuter. The pair had persistently harassed the elderly man into handing over large amounts of cash, depriving him of all his savings.
When the police were called in by a suspicious Council employee it was found that they had taken residence in the man's home and would escort him to cashpoints to withdraw money.
Norris and Shuter were banned from entered any sheltered housing blocks in Northolt and Greenford.

Police Constable Peel West Area Burglary and Robbery Team said, "This is a huge step forward in safeguarding our vulnerable members of our community. Norris preyed on the elderly victims and took advantage of them in order to steal for her own gain.

"We are pleased with the sentence reflects the seriousness of these offence. We hope that the victims are able to feel safe in the knowledge that Norris has been imprisoned."

June 29, 2020