Jonty Bravery pleads guilty to attempted murder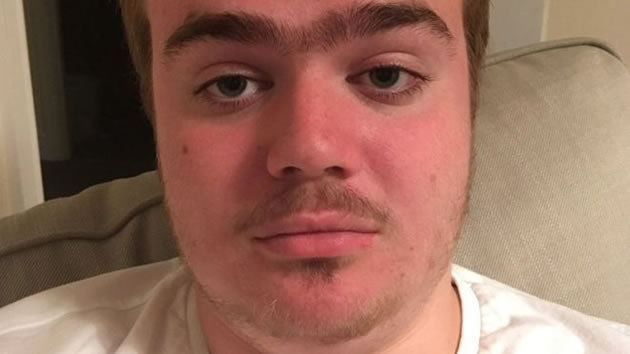 Jonty Bravery
An eighteen-year-old from Ealing pleaded guilty to the attempted murder of a child thrown from the 10th floor of Tate Modern.
Jonty Bravery said he threw the six-year-old boy from a viewing platform because he wanted to be on TV news.
Police were called at around 2.40pm on Sunday, 4 August, after the child - who was visiting London from France with his family - had been thrown from the tenth storey of the building landing on a fifth floor roof. He was treated at the scene before being taken to hospital by London's Air Ambulance.
He spent a number of weeks in hospital, before he was able to return to France with his family on Monday, 16 September, where he continues to receive treatment in hospital. While no specific prognosis can be established at this point, the child is showing signs of improvement in his communication and movement, but faces a long rehabilitative process.
After his arrest Bravery who was 17 at the time of the incident told police he planned to hurt someone to highlight his autism treatement.
He said he had to prove a point 'to every idiot' who said he had no mental health problems. He told police '' I wanted to be on the news, who I am and why I did it, so when it is official no-one can say anything else.'''
Bravery, appeared before Bromley Youth Court on Tuesday, 6 August charged with attempted murder. He was remanded in custody to appear at the Old Bailey for a pre-trial preparation hearing on Thursday, 7 November.
A trial was set for February but this week, he pleaded guilty to the charge.
The Old Bailey heard that Bravery has autistic spectrum disorder, obsessive compulsive disorder and likely to have a personality disorder. He had been held at Broadmoor Hospital since mid- October.
Detective Chief Inspector John Massey said. "This was an incredibly unusual and traumatic event and I can only imagine the horror the victim's family felt as they realised what had happened to their child.
"The motive behind Jonty Bravery's actions remains unclear. However, what is clear is the damage that has been done to this family, who have remained courageous and dignified in the face of such trauma, in addition to widespread media coverage of the incident.
"Members of the public and security staff acted swiftly to immediately detain the defendant prior to the arrival of police and I would like to thank them and those who came forward with witness accounts.
"Following today's plea and conclusion of this case, the victim's family have been spared the trauma of a trial and can now focus on their son's care and rehabilitation."
The family of the injured child provided the following statement.
"Our son still needs intensive rehabilitation since he hasn't recovered mobility in all limbs or cognitive capacities. He is constantly awoken by pain and he can't communicate that pain or call out to hospital staff.
"Life stopped for us four months ago. We don't know when, or even if, we will be able to return to work, or return to our home, which is not adapted for a wheelchair.
"We are exhausted, we don't know where this all leads, but we go on.
"We wish to thank all of the people, family and friends who have supported us throughout this horrific experience.

Sentencing will take place on Monday, 17 February at the Old Bailey.

December 9, 2019