Tributes pour in for saxophonist who starred at the Hanwell Hootie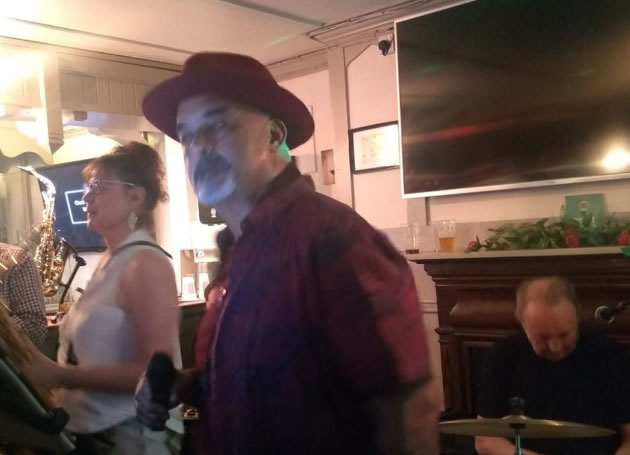 Allan Isichei at the Hanwell Hootie
There has been widespread shock over the murder of 69-year-old Allan Isichei in Southall this weekend.
He was stabbed to death on Saturday evening (24 August) after leaving the Plough Inn pub. A man in his thirties was earlier under police guard in hospital after being arrested on suspicion of murder.
The grandfather and director of a building company was a well-known figure in the community. Earlier this year he had starred at the Hanwell Hootie playing the saxophone and was a regular performer at the Plough Inn. Having played for the Wasps first team in the club's amateur period he remained associated with the club at its Acton base and coached part-time.
Regulars at the Plough Inn have spoken of their shock at how such a well-liked and peaceable man could have been killed in this way.
A father of three and grandfather to four, who had been married to his wife Sandra for over forty years, he was walking back to his home in St. Mary's Avenue when he was stabbed twice. There is nothing to indicate that the attack was linked to anything that happened while he was in the pub. He staggered to the home of Raj Grover, a neighbour, and asked for an ambulance while calling out for his wife.
Police and paramedics were called to the scene at around 6.40pm and an air ambulance also attended. Allan was treated for his wounds although he subsequently died at the scene.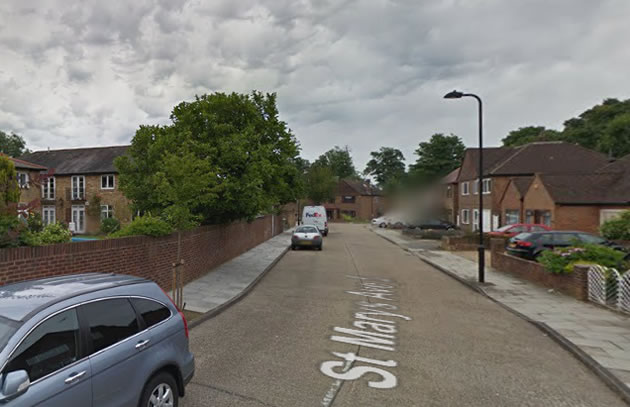 St Mary's Avenue. Picture: Google Streetview
A statement from Wasps FC said, "Wasps are shocked and deeply saddened to learn of the tragic death of former player Allan Isichei.
"A grandfather and part-time rugby coach, Allan was stabbed to death while walking home from his local pub in Southall, west London on Saturday evening.
"Isichei, 69, spent many years at Wasps FC during the Club's time at Acton, playing as a prop for the first-team in the 1970s and 80s before going into coaching.
"Our thoughts and condolences go out to Allan's wife Sandra, children Emma, Daniel and David, along with all his other family and friends during this difficult time."
The Rev Dave Bookless, the vicar of St Mary's church opposite the scene witnessed the ambulance driving away. He is planning to open a book of condolence.

August 26, 2019