Her intervention led to muggers fleeing empty handed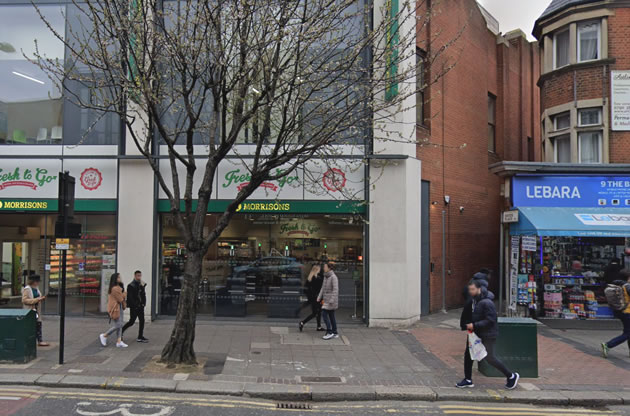 Morrisons on Ealing Broadway. Picture: Google Streetview
Police have made an appeal to trace a woman who intervened in a robbery on Ealing Broadway earlier this year saving a boy from being mugged. She is being sought as a witness.
The incident happened on Wednesday, 24 April at approximately 4.30pm in the alleyway near to Morrison's and McDonalds in Ealing Broadway, W5.
The woman witnessed a group of young males pushing a boy up against a wall, attempting to rob him. She shouted out towards them and told them that she was going to call the police.
PC Vermeulen of Emergency Response Team D said, "I would like to appeal to the person who witnessed this attempted robbery take place and intervened, causing the suspects to stop and flee. Without this intervention, the young victim would have been subject to further harm and have his valuables taken from him. If you think you have witnessed this incident take place and you are the one who bravely intervened, then please get in touch with us."
If you were the person that we are trying to trace, please call us on 101, or tweet @MetCC and quote our reference CRIS 2511169/19.
If you wish to remain anonymous, give Crimestoppers a call on 0800 555 111.

August 23, 2019