Charged with firearms offence by team investigating a murder in Park Lane
Ealing-based Imran Mostafa Kamel, the 26-year-old son of imprisoned radical Islamic preacher Abu Hamza, has been arrested and charged with firearms offences by officers investigating the murder of Timor Simionov in Park Lane on New Year's Day.
The Romanian national who was working as door security for a party was killed when a group tried to gain entry to the event at Fountain House. It is understood that Kamel of The Grove, Ealing has been charged in connection with a separate incident at the same location in Mayfair that took place at 5.36am. The police say that the firearms offences are not directly connected to the death of 33-year-old Mr Simionov or the other persons injured in the attack. No firearm was discharged during the incident.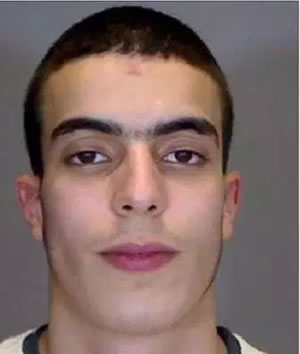 Kamel, who was brought up in a house just off the Uxbridge Road on the border of Shepherd's Bush and Acton, has been charged with possession of a firearm with intent to cause fear or danger, and possession of a firearm when prohibited for life when appearing at Westminster Magistrates' Court this Thursday morning (3 January). He has been remanded in custody to Wandsworth prison and is due to appear in court again at the end of the month.
It has been reported that Mr Simionov was stabbed in the chest by fighting off gatecrashers at the event allegedly organised by convicted fraudster 'Lord' Eddie Davenport. He had arrived in England just two months earlier with his girlfriend Madalina.
Club promoter Tommy Mack was quoted by the Mail Online as saying, 'Fast Eddie [Davenport] is a great guy and runs the best parties. He organised the New Year's Eve party in Park Lane. It was a private party but word got out and the bad element turned up. It's absolutely terrible what happened to the doorman.
'There were a lot of Eddie's friends and clients there – Arab princes, people with money, that kind of thing. There were some lovely girls there and they had paid thousands to book a table at the party and they did not want thugs ruining their night.'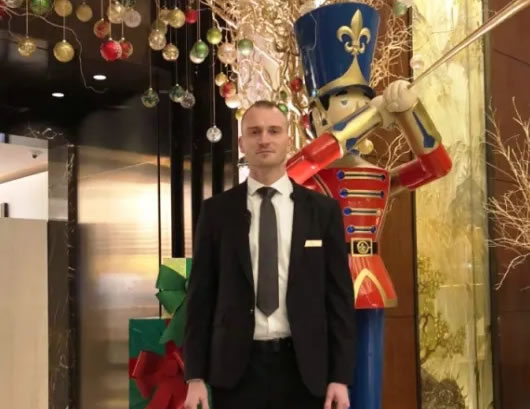 Timor Simionov
Snapchat footage filmed just before his death shows Mr Simionov pushing away a group of nine men who were trying to get access to the house where the party was taking place. Moments later he was stabbed in the chest. Two of Mr Simionov's colleagues as well as a woman who was handling booking for the event were also stabbed
Detective Chief Inspector Andy Partridge said: 'It appears the deceased and the two injured males were working as security staff for the party. They were attacked by a group of males who were outside trying to enter. The female was also attacked as she assisted the security staff in closing the front door.
'This shocking incident happened just hours into a New Year, the area was particularly busy with people out celebrating and making their way home.'
January 3, 2019