Reece Whelan used imitation firearm to hold up petrol stations in the area
A 21-year-old man from Northolt has been jailed for nine years for a series of armed robberies.
Reece Whelan, of Arnold Road, went on a two month spree in which he targeted local petrol stations using an imitation firearm to demand cash. He hit the BP station on Mandeville Road twice as well as the Asda on Church Road.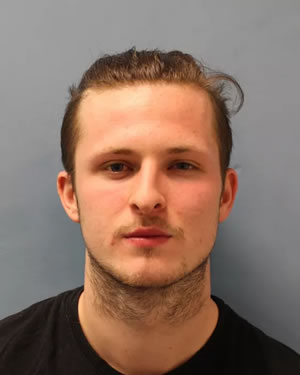 Reece Whelan
Whelan was sentenced at Kingston Crown Court on Monday, 26 February after he pleaded guilty to six charges of robbery, one attempted robbery and seven charges of possessing an imitation firearm.
The court heard Whelan carried out a series of robberies at BP, Shell, Asda and Esso petrol stations in Ruislip, Northolt and Harrow between 29 March and 18 May 2017.
On each occasion, Whelan armed himself with a BB gun, which had been sprayed black to make it look like a real handgun, and demanded money from staff.
During two of the robberies, Whelan used violence to steal cash by 'pistol-whipping' the cashiers with the gun after they initially refused to hand over money. In total, Whelan stole £2,300 as a result of the six robberies including £738 from the one on Asda.
Detectives from the Met's Flying Squad identified Whelan as the result of a proactive investigation. He was arrested at his home address on 4 July 2017 and a search of his bedroom resulted in the seizure of the BB gun used in the offences.
During the sixth offence, a piece of the gun had broken off and was recovered from the scene. The BB gun recovered from Whelan's address had the same piece missing.
Whelan pleaded guilty to all 14 offences at Kingston Crown Court on 29 November.
Detective Constable Alan Mears, of the Met's Flying Squad, said: "Whelan is a violent criminal who used threats and violence to steal cash from petrol stations. He was committing offences at a rate of almost one a week so it was important he was caught as soon as possible."
T/Detective Chief Inspector Scott Hartley, of the Met's Flying Squad, said, "Reece Whelan committed a series of extremely violent offences, causing utter terror to members of staff working at various petrol stations who were faced with an armed man demanding cash. As a result of a diligent and painstaking investigation by the Flying Squad, a violent criminal has been brought to justice and sentenced to a lengthy period in jail."


March 1, 2018