26-year old Khalid Abdi Farah was shot dead in a car on Lady Margaret Road
A man's been charged by detectives investigating the murder of Khalid Farah in Southall.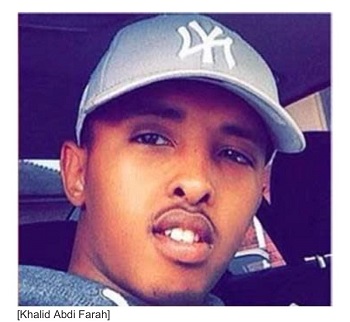 The 26-year-old was shot as he sat in the driver's seat of his hire car outside a parade of shops at 480, Lady Margaret Road, Southall in the early hours (around 1.20am) of Saturday 11 November 2017.
The gunman came out of a black- coloured VW Tiguan car that had parked up beside Mr Farah's vehicle, approached him and fired shots through the open passenger window.
A passenger, who was with Mr Farah at the time, managed to escape uninjured.
Mr Farah from Greenford was taken to St Mary's Hospital in Paddington but despite the efforts of emergency services, he died within a few hours.
Malique Thompson-Hill, 21 was charged on Sunday, 3 December with the murder of Khalid Farah.
He will appear in custody at Ealing Magistrates' Court on Monday. 4 December.
4th December 2017