Hanwell woman said she forgot she was holding knife that killed the 'man I love'
A woman from Hanwell has been cleared of murder after she told a court she forgot a knife was in her hand when she stabbed her boyfriend to death.

Elizabeth Hart-Browne, 27, knifed Stephen Rayner, 25, three times during a row when she got back to their flat from a party where she had been drinking champagne.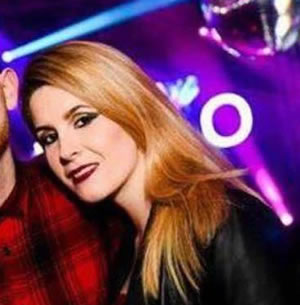 Elizabeth Hart-Browne

The mother-of-two plunged the large kitchen knife deep into his neck as her children slept just yards away on 17 September last year before he staggered outside and collapsed in a pool of blood.

Hart-Browne, who was the assistant manager at Ernest Jones' flagship jewellery store in the Westfield shopping centre, told police: 'I have just killed the man I love.'

Prosecutors said she could not control her emotions towards Mr Rayner and was driven by 'paranoid jealousy' fuelled by him texting other women and using Tinder to have affairs.

Jurors heard she had knifed Mr Rayner twice before - but acquitted Hart-Browne of murder at the Old Bailey this Thursday (27 April) after deliberating for 14 hours and 55 minutes.

She claimed she had picked up the blade in the course of a violent struggle when they were entwined like a 'twisted pretzel' and 'forgot' she was holding it when the blows were struck.

Hart-Browne sobbed as the verdict was returned before she was led from the dock in tears.

The court heard how violence became normal in the couple's toxic on and off six-year relationship after they met in a bar in Hammersmith, west London, in 2010.

Mr Rayner was ordered by a court to complete a domestic abuse programme after Hart-Browne was forced to defend herself with her stiletto shoe after an attack outside a nightclub in 2012.

But he went on to knock her out when she fell against a mirror during a row at her mother's house, threaten to kill her and punch her in the face because he complained she hadn't done the washing up.

Hart-Browne told jurors she took out life insurance in January 2015, fearing her lover would kill her after he bit her face during an attack, and claimed he 'waterboarded' her by putting her head under the taps in the bath in June last year.

She said Rayner was obsessed with 'Britain's most violent criminal', Charles Bronson, and would channel his rage when he got angry.

But she also had beaten Mr Rayner with a candlestick and launched a public assault outside a pub just a week before giving birth to their child.

Rayner told pals he had once had to wrestle a knife off Hart-Browne and claimed on another occasion she had slashed his right arm.

In a text message on 29 June last year Rayner said to Hart-Browne: 'You stabbed him as well.'

Prosecutor Rosina Cottage QC said he was referring to Hart-Browne's previous partner.

'By that time the slash on the arm had taken place. She was prepared to tell him she had stabbed [her ex-boyfriend],' she said.

'She was prepared to do it because she wanted him to believe that she could and would use a knife. She was prepared to pick up that knife and threaten Stephen Rayner.'

Her temper flared over texts between Mr Rayner and a woman called Daisy in 2013 and while living in Bournemouth in 2015, Rayner joined Tinder.

In February 2014 Hart-Browne told doctors she was paranoid about her boyfriend having affairs with other women and texts exchanged throughout 2014, 2015, and 2016, referred to her suspicions about Rayner's infidelity.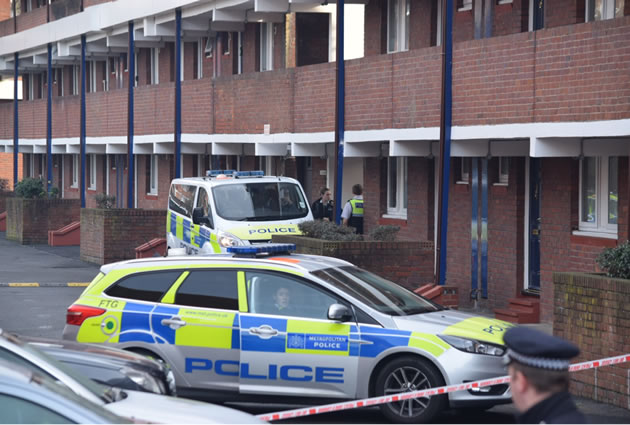 Baker House, Nightingale Road, Hanwell. Picture: Google Street View

In the days leading up to 17 September they had been arguing about his behaviour and her jealousy. Rayner had taken their child to see Queen's Park Rangers play football and was lying down in the makeshift bed they slept on in their living room when Hart-Browne returned from a family party.

She was 'tipsy' having drunk champagne and CCTV captured her slightly weaving walk home before neighbours heard a loud row from Baker House in Nightingale Road.

But prosecutors said Hart-Browne deliberately armed herself with a knife from the kitchen before deliberately stabbing Mr Rayner, intending to cause him serious harm or death when she struck the fatal blow between 10.45pm and 10.55pm.

'Love and hate, jealousy, misery, fear and anger - they have all been there to see. But they have their place as background to the events on 17 September,' said prosecutor Rosina Cottage QC.

'We say that the whole of the history that underpins the facts of this case shows the defendant was unable to control her emotions and her behaviour towards Stephen Rayner throughout the whole of their relationship and tragically on that night.'

She added: 'We say she killed Stephen Rayner that night not because of fear, not because of any sustained violent attack, but because she thought he didn't care, he didn't love her.

'It provoked the strongest emotions of all - desperation and fury. The act she carried out was deliberate.'

But Hart-Browne insisted the stabbing was accidental as she sought to protect herself from another beating.

'It felt very different. It was usually an argument that turned physical. It was just very quick, moving very fast,' she said.

'Normally it was him shouting at me and me shouting back and it would escalate like that, but that did not happen - there was no shouting.'

She claimed she picked up the knife from the living room table as her boyfriend throttled her but put it down again when he relaxed his grip.

Hart-Browne said as soon as he saw her lower the knife, Mr Rayner tried to strangle her again, prompting her to reach for the blade.

She insisted she 'forgot' the knife was in her hand and was just trying to push Mr Rayner off her when she stabbed him while they were 'twisted like a pretzel'.

'I thought he was going to kill me,' said Hart-Browne.

She wept in the witness box as she said: 'I wish I had never said anything I wish I had just gone home and been quiet and gone to bed.

'Then he would still be here and our family would still be together.'

Hart-Browne was heard screaming: 'He's dead, he's been stabbed,' before neighbours spotted her leaning over Mr Rayner as he lay in a pool of blood outside their block of flats.

She was recorded wailing 'I need an ambulance' in a harrowing 999 call.

'My boyfriend's dying, he's dying. He's been stabbed. My boyfriend's been stabbed,' Hart-Browne sobbed.

'He's dying. He's dying. Please.'

When police and the ambulance arrived Mr Rayner showed no signs of life, while Hart-Browne was crying, barefoot and wearing one earring.

She told an officer she had stabbed him, adding: 'I didn't mean to do it, I'm so sorry,' and when she was arrested for murder said: 'I have just killed the man I love.'

Hart-Browne, of Baker House, Nightingale Road, Hanwell, denied murdering Mr Rayner, originally from New Milton, Hants.


April 28, 2017