Video shows 21-year-old man being attacked on Shadwell Drive
Police in Ealing have issued CCTV footage of the moment when a man had his face slashed open in a knife attack outside a house in Northolt.
On Sunday, 1 May police were called at 6.24pm to a report of a serious assault outside an address in Shadwell Drive.
The victim, a 21-year-old man, was standing on the road when he was approached by a group of men on bicycles. One of the men attacked the victim, slashing him across the left side of his face causing a deep cut. The men then rode off. CCTV outside a nearby address caught the moment the victim was attacked.
He was taken to an east London hospital and received stitches to the injury on his left cheek.
The suspect [image ref: 212043] is described as a black man wearing blue jeans, a blue jumper and a black jacket. Police are keen to hear from anyone who may recognise the man, or who witnessed the attack.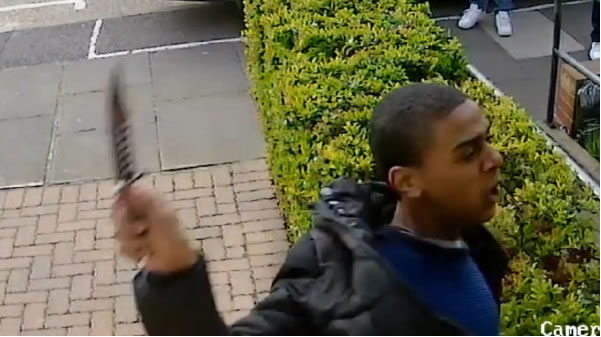 image ref: 212043
Anyone with any information is asked to contact police on 101 or Crimestoppers anonymously on 0800 555 111.

September 13, 2016