38-year-old woman from West London held for possession of terrorist material
A business address in Hanwell is being searched by anti-terrorism police following the arrest of a woman earlier today (14 July).

Officers from the Met's Counter Terrorism Command [SO15] arrested a 38-year-old woman at a residential address in NW10.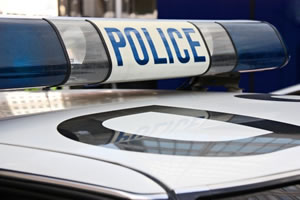 She has been held under Section 2 of the Terrorism Act, dissemination of terrorist publications, and Section 58, possession of a document or record containing information of a kind likely to be of use to a person committing or preparing an act of terrorism.
The arrest took place at around 6.30am on Thursday, 14 July and officers continued to search the address through the day as well as the premises in Hanwell and a residential dwelling in Hillingdon.

The woman is at present in custody at a south London police station.

Last week a 36-year-old man from Ealing was arrested by the same division of the Met. He was detained a on suspicion of disseminating terrorist publications. Search warrants were executed at two addresses in Ealing and Hillingdon.

July 14, 2016