Peter Allott, deputy head of St. Benedict's School, being held in custody
The deputy head teacher of an independent school in Ealing has been charged this Tuesday (8 December) with offences relating to indecent images of children.
36-year-old Peter William Allott, who taught at St. Benedict's School and was formerly a ward Councillor for Perivale on Ealing Council, was arrested on Monday by officers from the National Crime Agency and Metropolitan Police Service.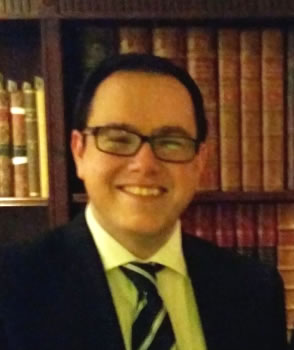 He was subsequently charged with offences of possessing, showing and making indecent images of children of category A and 2 offences of possession of extreme pornography. He appeared in court at Ealing Magistrates on 9th December and is scheduled to appear in the Crown Court at Blackfriars on 23rd December 2015. He has been remanded in police custody until his next hearing. He has resigned from his post as Senior School Deputy Headmaster
The National Crime Agency say they are working in partnership with local child protection agencies to ensure wider child safeguarding. It is not believed at this stage that any of the charges involve any former or current pupil at the school.
A spokesperson for St. Benedict's School said, "As a result of these charges Mr Allott will be suspended from his duties and instructed to avoid contact with anyone from the school."
Mr Allott has since resigned from his post as Senior School Deputy Headmaster and will be referred by the School to teaching and safeguarding authorities, including the Disclosure and Barring Service and the National College for Teaching and Leadership.
December 10, 2015