Found outside Longfield House next to Ealing Council's offices
A man found collapsed in the street in Ealing this Thursday is in a critical condition in hospital.
Paramedics called the police after treating him at 4pm on Thursday 26 November on the street outside Longfield House on the Uxbridge Road. This is the white building next to the council offices. Police are appealing for witnesses who may have seen anything out of the ordinary.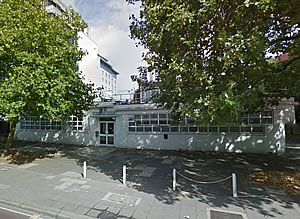 Longfield House on Uxbridge Road
He was taken to a West London hospital and police are trying to trace his next of kin.
Detective Sergeant Luke Williams, said: "We are appealing to anybody who may have seen or heard anything out of the ordinary in the area behind Longfield House. The man is also known locally and we would like to speak to anyone who may know him or who may have seen him on the day."
Anyone with information is asked to call Detectives in Ealing on 101.
November 27, 2015