ATwo teenagers arrested at scene on suspicion of GBH
A 15 year boy has been taken to hospital after being stabbed near Greenford tube station.
His injuries are not thought to be life-threatening.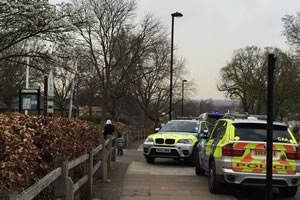 Picture: Greg Bones
Police say they were called to a disturbance on Oldfield Lane at 4pm this afternoon (8th April). The victim was found lying on the pavement and was subsequently taken to hospital.
A police spokesperson said that two teenagers were arrested at the scene on suspicion of grievous bodily harm.
April 8, 2015