Remains discovered in refuse container
A body of a man has been discovered in a refuse container in a waste transfer station on Transport Avenue, near the River Brent.
The police were called at around 12.40pm Thursday 19th February by staff at the depot.
Police have identified the body to be 47-year-old Marek Cuprys a Polish man of no fixed address. A post-mortem showed Mr Cuprys died as a result of crush injuries.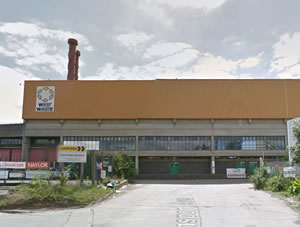 Transport Avenue Transfer Station
The Transport Avenue transfer station belongs to the West London Waste Authority and currently handles over 150,000 tonnes of waste each year from the London Boroughs of Richmond, Hounslow and Ealing. Four times a week trains visit the site to take away waste not recycled to a landfill site in Lincolnshire . It is operated by SITA UK Ltd.
Currently the incident is being treated as an unexplained death and enquiries are ongoing.

26th February 2015