Two men snatched cash box from security guard this morning
Two men in balaclavas - one wielding a hammer - stole cash from a security guard at Barclays Bank on South Ealing Road at 10.44am this morning (16th).
Police say the men were seen to jump out of a car steal the box and drive away. The security guard wasn't injured.
The vehicle was found abandoned in Clayponds Avenue. Police believe the suspects got into another vehicle and drove away.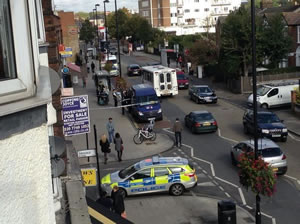 Picture courtesy of: @everyplate
Rugby legend Martin Offiah reported events on Twitter.
He told us that some time after the robbery he tried to ride his bike down Sunderland road but that it had been closed off.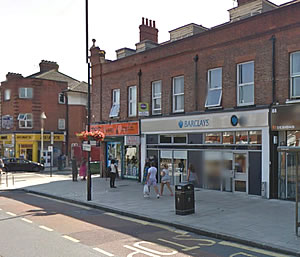 Anyone with information or saw the men in Clayponds Avenue is asked to call 101 quoting CRIS 2525619/14.. or contact Crimestoppers on 0800 555 111 or via www.crimestoppers-org.co.uk
October 16, 2014