Unconfirmed reports of armed robbery at bank
The branch of Barclays Bank on South Ealing Road has been cordoned off by police earlier today (Thursday 16th October).
There are unconfirmed reports that an armed robbery has taken place at the bank with criminals making away with cash being delivered or collected from the premises.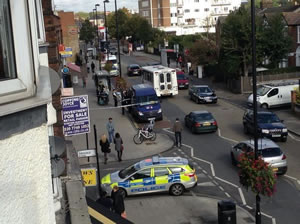 Picture courtesy of: @everyplate
Rugby legend Martin Offiah appears to have been a witness as he reported events on Twitter.
He told us that some time after the robbery he tried to ride his bike down Sunderland road but that it remains closed off.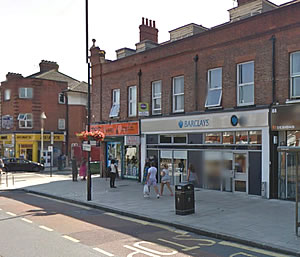 More details to follow.

October 16, 2014