Witnesses sought to determine if it was accident or assault
Police in Ealing are appealing for witnesses to an incident that took place on Friday, 6 June around 2.30pm on The Broadway, Ealing in which an 86-year-old woman broke her hip.

As she walked by Pret a Manger she was knocked to the ground by a woman running along the pavement. This woman stopped for a second then ran off.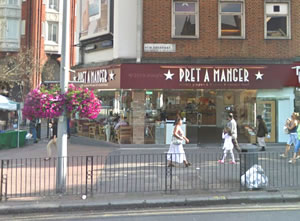 Note: Photo was not taken at the time of the incident

The victim died in hospital three and a half weeks later due to other health conditions. The Coroner's Office have stated that the fall did not contribute to her death.

Police would like to speak to anyone that witnessed this incident in order to determine if this was an assault or an accident. If anyone has any information they are asked to call Acting Detective Sergeant Mark Hunt from Ealing CID on 0208 721 7217 or 101.
August 12, 2014