Police want to speak to woman seen with child in pushchair
Police are appealing for the help of the public in identifying a woman recorded on CCTV in relation to a theft that happened in Ealing last month.
At around 4.55pm on Wednesday 23rd May 2012 a 32-year-old woman, was shopping at a Boots store in the Ealing Broadway Centre, The Broadway, W5 when she accidentally left her phone on the counter. She returned to the store to try and recover it however the phone could not be found. Upon checking CCTV, a person was seen taking the phone.
The suspect is described as an arabic female. with black hair tied up in a pony tail dressed in black and wheeling a pushchair with a young child dressed in pink clothing.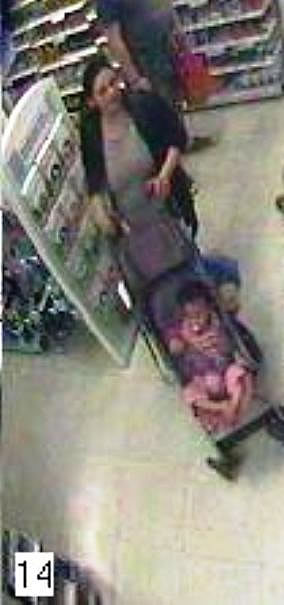 Officers from Ealing CID have released a CCTV image of the woman, recorded near the time of the incident.
PC Mary Purcell, Ealing CID said, 'We are very keen to speak to the woman in the CCTV and ask for anyone who knows who or where she is to contact us'.
Anyone with any information is asked to contact Ealing CID on 0208 721 7019 or call Crimestoppers Anonymously on 0800 555 111. In an emergency, please dial 999.


June 20, 2012