Charlotte's Place is offering top class dining at set lunch prices
One of Ealing's favourite restaurants has an offer you can't refuse - but grab it while you can.
Since taking over as Head Chef over 2 years ago Greg Martin has gradually evolved Charlotte's kitchen to great effect. November saw his most radical move yet; serving his A la Carte menu at the Set Lunch price Monday to Saturday lunches, albeit on a trial basis.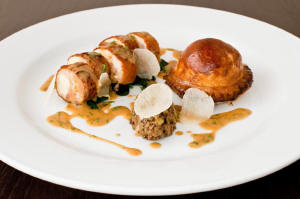 Greg says: "It's about making things easier. The kitchen is very small but we have always managed. We just found that we were spending so much time preparing a 'secondary' weekly set menu each week limiting the time we had to work on our main menu. Working on just the A La Carte Monday to Saturday allows the chefs more time and attention to detail resulting in greater consistency in the cooking. The intention is to work even more on quality, freshness and seasonality."

The obvious problem is how to balance the books at that price. Well?

"I can't pretend we haven't lost margin with the lunch pricing but it hasn't been as bad as you might think. We knew we would sell so much of everything from the A La Carte that it would reduce wastage – we are at virtually zero now! We are buying items in greater quantities so our suppliers are happy and have helped us out a little as well. Most of all we are very proud to be serving the menu day in day out that really showcases what our food is all about."

So from a chef's point of you are happy with it?

"Without a doubt. We already have more time every week to spend on developing new dishes and creating specials. In the New Year I can see the menu changing more each month showing off great seasonal dishes that have been practised and perfected. I really think we can go up a level"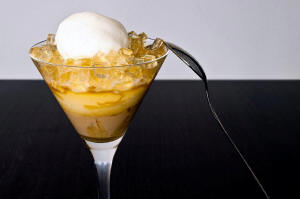 Will the trial become a permanent fixture?

"I really hope so. I think the customers understand and appreciate what we are trying to do. There has certainly been a big increase in lunch trade which has also helped me balance the books – I hope that will continue. We will see after January!"

Throughout December 2011 and January 2012 – Mon- Sat Lunch, 2 Courses £12.95, 3 Courses £15.95, from the A La Carte menu!

Please note Charlotte's will be closed from 26th December reopening 6pm 5th January

1st December 2011