Firefighters called to remove roof from squad car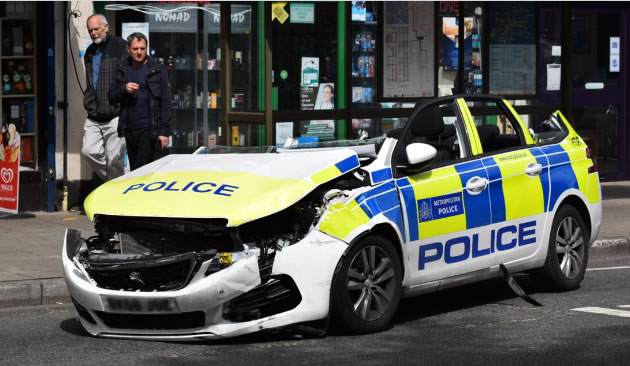 Picture: Liz Jenner
A police car responding to an emergency call was involved in a serious collision this Saturday morning (17 August) in Hanwell.
At around 11.24am, the marked police car with blue lights and sirens on responding to an emergency call collided with another car on Uxbridge Road near Golds Gym.
The two police officers in the car were assessed at the scene and taken to hospital as a precaution. The driver of the other vehicle was not injured.
London Fire Brigade firefighters were called to remove the roof from the squad car to enable the safe extraction of the officers.
The collision required both sides of the Uxbridge Road to be closed. Routes 207 427 483 E3 and E8 were diverted in both directions.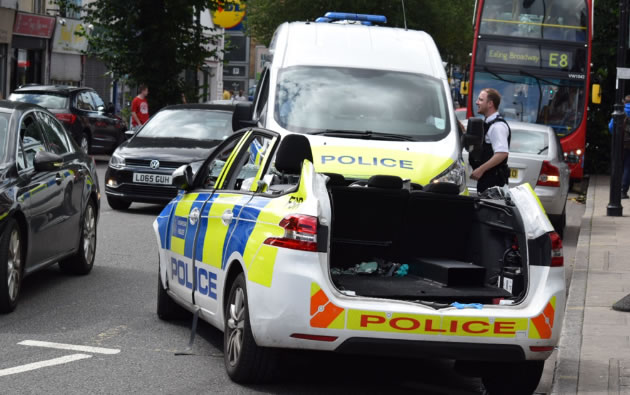 Picture: Liz Jenner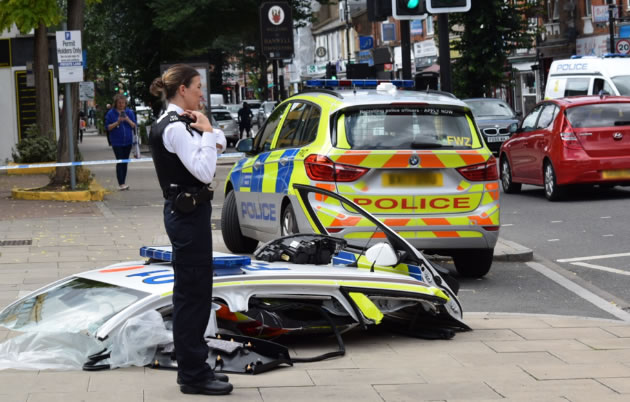 Picture: Liz Jenner
August 17, 2019