Ealing's popular noodle bar
Related Links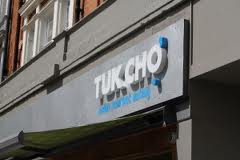 To win one of 4 meals for 2 you must be a registerd member of the site
Answer this easy question:
Question: What country does chicken katsu originate from?
Send to editor@ealingtoday.co.uk closing date 28th November winners announced in newsletter 29th November
Participate
Sign up for our free newsletter
Comment on this story on the
Ealing diners have munched their way through a staggering 220 miles of noodles so far this year, according to the pan Asian restaurant TUK CHO.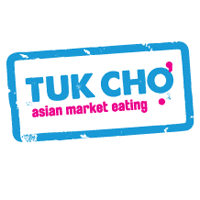 TUK CHO, which arrived on the Ealing Broadway eating scene last December, is inspired by the fresh flavours and adventurous food combinations found in Thailand, Japan, Malaysia, Cambodia, Indonesia, Laos and Vietnam.
Eric Gonzalez, restaurant manager, said: "It's no surprise to us that our noodles are going down a storm. Our dishes are fresh and affordable so people are coming back for more.
"If all the noodles consumed over the past 11 months were laid out, the length would be equivalent to a tuk tuk ride from Ealing to Devon!"
And it's not just noodles that are getting chopsticks clacking away at the innovative South East Asian restaurant:
Diners have eaten over 3,500kg of rice – the equivalent weight of more than five motorised Tuk Tuks, just like the one you'll find in the restaurant itself!
Japan's Chicken Katsu Curry is the top-scoring dish for Ealing diners
Hailing from Thailand, Ealing's favourite noodle dish is Pad Thai with Chicken, followed hot on the heels by Japan's Yaki Udon
The autumn menu has recently been launched with Sai Gog, a spicy sausage made with pork, beef, lemongrass, chilli and coriander on a sugar cane stick, Sach Ko Ang Manoa Ch-kak,fleshy chunks of fillet beef on skewers served with pineapple and ginger, and Semlaw Tiah, Duck & Lime soup, just some of the mouth watering new additions.
Time Out magazine recognised TUK CHO as a runner up in the 'Cheap Eats' category at its Eating Out Awards earlier this month.
For the latest offers and news or to just pore over the menu, visit www.tukcho.co.uk or www.facebook.com/tukcho
15th November 2012