Win again at Sen- Nin Japanese Teppanyaki and Sushi restaurant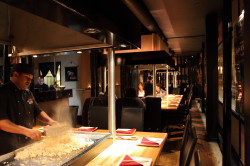 A very theatrical experience awaits you at Sen-Nin Jappanese Teppanyaki and Sushi Restaurant.
Guests share tables surrounding a large hot plate, where theatrical Japanese chefs whirl, twirl, juggle, flip and flame raw ingredients into delectable meals.
Set menus offer outstanding value, and diners can choose from a range of fresh meat or seafood along with soup, rice and vegetables.
Chilled or hot sake is a must on the side, or you can choose from their range of Japanese inspired cocktails. Sushi, sashimi and tempura are also on offer, along with a special flame-grilled fruit dessert that's well-worth saving room for.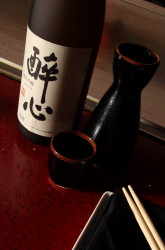 WIN ! WIN! WIN!
Last month's competition was to win a meal for two (a Samurai or Sumu meal value £80) plus complementary bottle of house wine.
The question : How is Teppanyaki food cooked?
a. it is boiled in water
b. It is grilled on a hot plate
c. It is fried in a pan
The answer was b - and the winner is Ealing Today member Claire Prosser - Many Congratulations!
If you didn't win this time - no worries - you have another chance!
Sen Nin are kindly offering another meal for the winner of this month's competition - simply answer this question:
Which of the following is a Japanese type of food?

a. Aromatic duck

b. Green curry

c. Tempura prawns
Send your answer with name/phone number/address to the editor before by Wednesday 25th May - winner will be announced in the Thursday newsletter.
* you must be a member of Ealing Today to take part.
03 May 2011