Sen- Nin Japanese Teppanyaki and Sushi restaurant now open
Related Links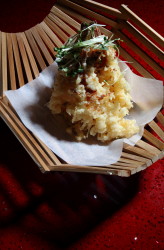 .
Sen Nin - Ealing
18-19 The Mall
Ealing
W5 2PJ
phone: 0208 840 2041
email : ealing@sen-nin.com
opening hours
Sun - Thu 1200 - 2300
Fri - Sat 1200 - 2400
* you must be a member of Ealing Today to take part.
Send editor@ealingtoday.co.uk your entries with your name/phone number and address
Participate
Sign up for our free newsletter
Comment on this story on the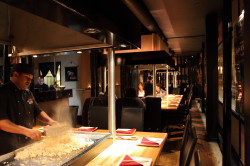 There's no excuse to be bored in Ealing now. A very theatrical experience awaits you at Sen-Nin Jappanese Teppanyaki and Sushi Restaurant.
Guests share tables surrounding a large hot plate, where theatrical Japanese chefs whirl, twirl, juggle, flip and flame raw ingredients into delectable meals.
Set menus offer outstanding value, and diners can choose from a range of fresh meat or seafood along with soup, rice and vegetables.
Chilled or hot sake is a must on the side, or you can choose from their range of Japanese inspired cocktails. Sushi, sashimi and tempura are also on offer, along with a special flame-grilled fruit dessert that's well-worth saving room for.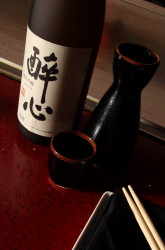 WIN ! WIN! WIN!
To win a meal for two a Samurai or Sumu meal (value £80) plus complementary bottle of house wine, simply answer this question*:
1. How is Teppanyaki food cooked?

a. it is boiled in water
b. It is grilled on a hot plate
c. It is fried in a pan
Send your answer with name/phone number/address to the editor before by Wednesday 27th April - winners will be announced in the Thursday newsletter.
* you must be a member of Ealing Today to take part.
Special Offer!
You can claim 25% off the cost of a set meal when mentioning 'Ealing today' on booking.
A set meal is a 5 course meal which includes a Teppanyaki Grill.
We are happy to offer this throughout April and there will be no black out periods. Must mention EalingToday on time of booking Only available on set meals and cannot be used with any other offer or on drinks Sen-Nin Tappanyaki and Sushi Restaurant 18-19 The Mall Ealing W5 2PJ Tel: 020 8840 2041
06 April 2011