Celebrating 20 Years of Community Sport
Related Links
Sunday 19th April
2-4pm
Will to Win was created to improve tennis and sports facilities in public parks and enable year round play for all ages and abilities. Over the last 20 years we have grown from strength to strength and we now have venues in the most beautiful parks including Regent's, Hyde & Greenwich Parks as well as Chiswick House Gardens, Lammas & Pitshanger Parks in Ealing and many park venues in the Boroughs of Richmond and Wandsworth.

We are proud that in 2000, Lammas Park was our second tennis centre we opened and that Pitshanger Park is our newest, officially opened last year! Most of all we pride ourselves on being welcoming and friendly and we want to make your first experience with us a pleasurable one!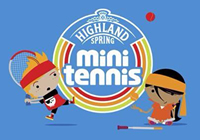 To kick off the celebration and the season, on Sunday 19th April we will be running a FREE Parent and Child Mini Tennis Session from 2-4pm at both Lammas and Pitshanger Park Tennis Centres . This is a fun introduction to the game for parents and children (aged 10 and under) with smaller courts and lower bouncing balls. All families welcome.J ust come along on the day or Register Here! (In case of adverse weather, please call the Tennis Centre.)


Also during April, we are offering 20% off the original price on all adult and junior tennis rackets in our pro-shop. So come down to the Centre and try a demo racket and get advice before you buy. Our coaches and staff will be happy to help.





We also have lots more happening this summer, such as our Junior After-School Courses and Camps. Camps are running for the next two weeks and our courses start next week! For more information and to book, visit www.willtowin.co.uk
Tennis for Adults
It's time to get a little Spring in your step and your tennis game ready for the season! Join us for our Adult Tennis Weekend next weekend at Lammas Park! The training for improver /intermediate players includes coaching, drills, analysis and tactics. The three hour afternoon sessions are with enthusiastic and encouraging coaches dedicated to raising your standard of play.
Adult Tennis Weekend - £65
Saturday, 25th April and Sunday, 26th April
1pm-4pm each day

Or sign up for one of our Beginner's or Improver's courses that run throughout the season.
For more information visit www.willtowin.co.uk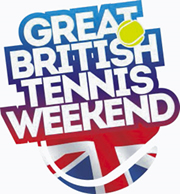 On Sunday 17th May we will also be celebrating the Great British Tennis Weekend from 2-4pm with free tennis sessions, games, prizes and lots of fun at Lammas and Pitshanger Parks. Everyone welcome. www.willtowin.co.uk




For women, we run 'Back to Netball' at Pitshanger Park on Mondays 7.30-9pm and Social Netball on Tuesdays 8-9.20pm at Lammas Park. Everyone welcome – just drop-in, no need to book.


Sessions provide a gentle re-introduction to the game for women over sixteen and are led by a qualified coach. You can expect to cover basic skills like passing and footwork and play in a fun and friendly match. It doesn't matter if you don't feel that fit, you can take the session at your own pace and there is a position on the netball court for everyone!
Will to Win Football
Our two state of the art 3G pitches, with rebound boards and floodlights to ensure non-stop action in the darker months, are ideal for our year-round junior and adult football programme. We run drop-in sessions and camps for juniors plus regular leagues and tournaments for adults throughout the year. Our pitches are also available for hire.
Please visit www.willtowin.co.uk for more information on all of our tennis programmes, football and netball sessions. It's easy to book online or call the relevant Centre.
We hope you join us in the celebration at WILL TO WIN this Summer!
Contact details:
Will to Win Tennis Centre, Lammas Park, Culmington Rd, Ealing W13 9NJ
Tel. 020 8840 0888
Will to Win Tennis Centre, Pitshanger Park, Woodbury Park Rd, Ealing W13 8DJ
Tel. 020 8991 9844
Advertisement
June 17, 2014