Fresh bread, pastries and cakes and a little bit of the Mediterranean in Hanwell
Related Links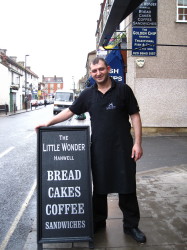 The Little Wonder
41 Boston Road, Hanwell, London, W7 3SH.
0208 567 0899

Participate
Sign up for our free newsletter
Comment on this story on the
The mystery shop at the top of Boston road in W7 is no longer a mystery.
'The Little Wonder' opened to rave reviews last week and has been doing a roaring trade ever since.

Selling fresh bread, pastries and home made cakes ( delivered daily) it's proving to be a friendly and handy local bakers.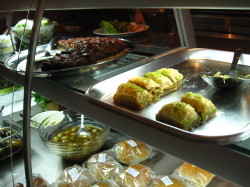 Brothers Kypros and Argiros Agapiou own the highly popular 'Golden Chip' fish and chip next door.
There's been a fish shop on that site for over 120 years and as the original was called 'The Little Wonder' - the brothers decided that would be the name of their new venture.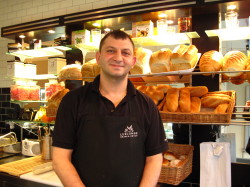 Kypros says: '' We wanted to open something useful for the community and judging by the reactions since opening we seem to have made the right choice. Hanwell is a great area - there are an increasing number of local independent shops here which makes it more interesting than your usual high street.''
He believes people prefer to shop locally and is keen to provide excellent quality food at great value.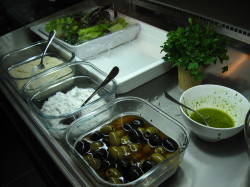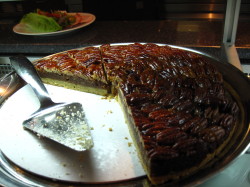 He says: '' We buy only the best and always taste test everything - we sell specialist pastries as well as olives and sun-dried tomatoes sourced from the Greek-Cypriot community in North London. Customers have been very curious since we opened - they pop in for bread but leave with lots more.''
Inside the tastefully decorated shop are a couple of tables and the warm and welcoming atmosphere encourages locals to stop for coffee and a chat.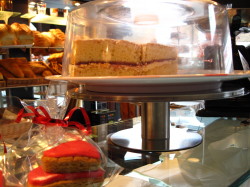 Kypros says he's very keen to hear what customers think of the new shop and open to comments and suggestions about the new business.
'' We want to provide the best service possible so pop in and say hello and tell us what you think.''
+Advertisement+
15th February 2010